MTN Hardcore Spray Paint – 400ml – Glossy finish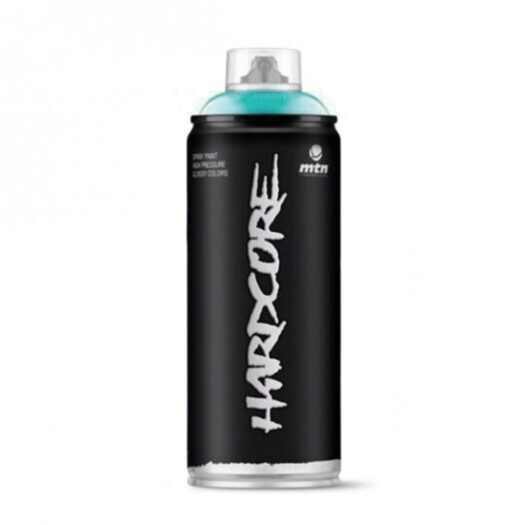 The MTN Hardcore2 400ml Spray Paint are among the best spray paint on the market, for a very low price. Because of the high pressure or high pressure, you will quickly have your surface covered with these graffiti cans. The paint has a glossy finish and each color has a unique scent to match.
MTN Hardcore2 paint is known that the colors are still fresh on the surface, even after years in all weathers. Good to use a timeless piece.
Montana Colors is made in Barcelona and developed especially for artists. Where the German Montana is owned by the giant Motip, the Spanish (real) Montana is independent. Here it is all about passion, to produce the best graffiti paint.
Each can comes with an MTN Pocket cap (normal line width).
With a 400ml aerosol you cover an average surface of 2 square meters.
Specs
· 400ml.
· Glossy finish
· High pressure
· 142 colors
Documentation
Observe the following warnings when using this product.


highly flammable
harmful to health in the long term
irritant or harmful
do not store below freezing point or above 50°C
do not pierce
For more information on the meaning of the symbols and safety instructions, click here.
CAUTION: These symbols and information are purely indicative, no rights can be derived from the information or symbols on this page.
Always read the product packaging before using the product.
Read more
Share your thoughts!
Let us know what you think...
View or write reviews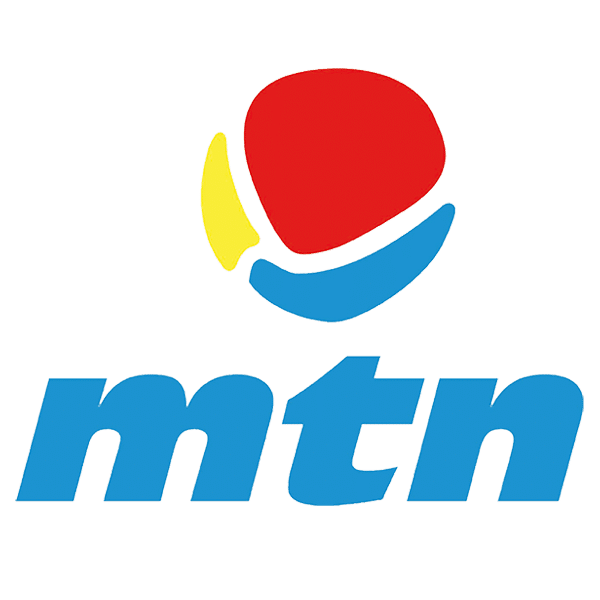 400ml.
Glossy finish
High pressure
149 colors
€ 4.10
Available, shipped the same day
| | | | | | |
| --- | --- | --- | --- | --- | --- |
| | | RV 252Unicorn Yellow | € 4.10 | 3 | |
| | | RV 7Cream | € 4.10 | 10 | |
| | | RV 222Beach Yellow | € 4.10 | 9 | |
| | | RV 20Party Yellow | € 4.10 | 12 | |
| | | RV 1021Light Yellow | € 4.10 | 29 | |
| | | RV 11Ganges Yellow | € 4.10 | 2 | |
| | | RV 206Atacama Yellow | € 4.10 | 7 | |
| | | RV 1017Peach | € 4.10 | 4 | |
| | | RV 1028Medium Yellow | € 4.10 | 4 | |
| | | RV 207Mango | € 4.10 | 4 | |
| | | RV 8023Mustard | € 4.10 | 4 | |
| | | RV 261Pangea Brown | € 4.10 | 6 | |
| | | RV 18Rust Red | € 4.10 | 6 | |
| | | RV 9Apricot | € 4.10 | 9 | |
| | | RV 208Pumpkin | € 4.10 | 5 | |
| | | RV 2003Pastel Orange | € 4.10 | 12 | |
| | | RV 2004Orange | € 4.10 | 14 | |
| | | RV 209Calcutta Orange | € 4.10 | 5 | |
| | | RV 210Prometheus Orange | € 4.10 | 10 | |
| | | RV 260Iroko Red | € 4.10 | 3 | |
| | | RV 259Flamingo | € 4.10 | 6 | |
| | | RV 33Colorado Red | € 4.10 | 6 | |
| | | RV 3020Light Red | € 4.10 | 11 | |
| | | RV 3001Vivid Red | € 4.10 | 2 | |
| | | RV 242Soviet Red | € 4.10 | 3 | |
| | | RV 3004Bordeaux Red | € 4.10 | 15 | |
| | | RV 348Alice Pink | € 4.10 | 9 | |
| | | RV 258Manga Pink | € 4.10 | 12 | |
| | | RV 211Love Pink | € 4.10 | 4 | |
| | | RV 4003Erika | € 4.10 | 1 | |
| | | RV 4010Magenta | € 4.10 | 4 | |
| | | RV 212Akari Red | € 4.10 | 6 | |
| | | RV 213Merlot Red | € 4.10 | 5 | |
| | | RV 349Treze Violet | € 4.10 | 7 | |
| | | RV 257Princess Violet | € 4.10 | 7 | |
| | | RV 224Witch Violet | € 4.10 | 8 | |
| | | RV 225Geisha Violet | € 4.10 | 3 | |
| | | RV 226Tube Violet | € 4.10 | 7 | |
| | | RV 4007Cherry | € 4.10 | 6 | |
| | | RV 256Malva | € 4.10 | 6 | |
| | | RV 214Violet | € 4.10 | 12 | |
| | | RV 215Prophet Violet | € 4.10 | 8 | |
| | | RV 3Blue Violet | € 4.10 | 7 | |
| | | RV 216Anonymous Violet | € 4.10 | 3 | |
| | | RV 27Vampire Violet | € 4.10 | 8 | |
| | | RV 264Galaxy Violet | € 4.10 | 6 | |
| | | RV 73Aurora Blue | € 4.10 | 5 | |
| | | RV 351Hortensia Blue | € 4.10 | 7 | |
| | | RV 352Gala Blue | € 4.10 | 6 | |
| | | RV 353Julione Blue | € 4.10 | 6 | |
| | | RV 243Babylon Blue | € 4.10 | 7 | |
| | | RV 32Lewis Blue | € 4.10 | 8 | |
| | | RV 354Universe Blue | € 4.10 | 15 | |
| | | RV 74Costa Brava Blue | € 4.10 | 5 | |
| | | RV 227Waimea Blue | € 4.10 | 8 | |
| | | RV 228Zeppelin Blue | € 4.10 | 4 | |
| | | RV 229Andromeda Blue | € 4.10 | 11 | |
| | | RV 5002Ultramarine Blue | € 4.10 | 4 | |
| | | RV 230Leviatan Blue | € 4.10 | 3 | |
| | | RV 75Nostromo Blue | € 4.10 | 5 | |
| | | RV 13Himalayan Blue | € 4.10 | 4 | |
| | | RV 217Avatar Blue | € 4.10 | 11 | |
| | | RV 30Electric Blue | € 4.10 | 6 | |
| | | RV 5005Dark Blue | € 4.10 | 6 | |
| | | RV 218Neptune Blue | € 4.10 | 2 | |
| | | RV 355Fukushima Blue | € 4.10 | 4 | |
| | | RV 255Patagonia Blue | € 4.10 | 2 | |
| | | RV 231Cousteau Blue | € 4.10 | 6 | |
| | | RV 232Glacier Blue | € 4.10 | 6 | |
| | | RV 14Planet Blue | € 4.10 | 4 | |
| | | RV 233Christiania Blue | € 4.10 | 5 | |
| | | RV 234Indigo Blue | € 4.10 | 5 | |
| | | RV 356Vintage Blue | € 4.10 | 6 | |
| | | RV 357Iceberg Blue | € 4.10 | 3 | |
| | | RV 358Waterlilly Blue | € 4.10 | 3 | |
| | | RV 359Mururoa Blue | € 4.10 | 5 | |
| | | RV 5021Caribbean Blue | € 4.10 | 9 | |
| | | RV 360Major Blue | € 4.10 | 7 | |
| | | RV 5020Ocean Blue | € 4.10 | 6 | |
| | | RV 361Potosi Blue | € 4.10 | 3 | |
| | | RV 254Max Green | € 4.10 | 8 | |
| | | RV 219Paris Green | € 4.10 | 3 | |
| | | RV 220UFO Green | € 4.10 | 7 | |
| | | RV 21Surgical Green | € 4.10 | 4 | |
| | | RV 6016Dark Green | € 4.10 | 10 | |
| | | RV 221Persephone Green | € 4.10 | 4 | |
| | | RV 24Golden Green | € 4.10 | 24 | |
| | | RV 4Light Green | € 4.10 | 3 | |
| | | RV 235Poison Green | € 4.10 | 3 | |
| | | RV 236Mojito Green | € 4.10 | 7 | |
| | | RV 237Cologno N. Green | € 4.10 | 7 | |
| | | RV 16Pistachio Green | € 4.10 | 3 | |
| | | RV 5Lutecia Green | € 4.10 | 7 | |
| | | RV-6009 / Amazonas Green | € 4.10 | 9 | |
| | | RV 362Mantis Green | € 4.10 | 6 | |
| | | RV 272Mint Green | € 4.10 | 8 | |
| | | RV 363Natura Green | € 4.10 | 4 | |
| | | RV 364Reggae Green | € 4.10 | 6 | |
| | | RV 6019Pale Green | € 4.10 | 4 | |
| | | RV 253Element Green | € 4.10 | 7 | |
| | | RV 15Apple Green | € 4.10 | 6 | |
| | | RV 250Rambo Green | € 4.10 | 8 | |
| | | RV 6013Khaki Green | € 4.10 | 8 | |
| | | RV 6003Olive Green | € 4.10 | 3 | |
| | | RV 251Forest Green | € 4.10 | 7 | |
| | | RV 247Tepuy Brown | € 4.10 | 7 | |
| | | RV 246Druide Brown | € 4.10 | 3 | |
| | | RV 248Baobab Brown | € 4.10 | 3 | |
| | | RV 249Greyhound Brown | € 4.10 | 4 | |
| | | RV 8002Toasted Brown | € 4.10 | 5 | |
| | | RV 8017Tobacco Brown | € 4.10 | 3 | |
| | | RV 35Chocolat Brown | € 4.10 | 10 | |
| | | RV 365Puchineli White | € 4.10 | 15 | |
| | | RV-1013 / Bone White | € 4.10 | 6 | |
| | | RV 55Arkalis Grey | € 4.10 | 3 | |
| | | RV 57City Grey | € 4.10 | 8 | |
| | | RV 42Regina Grey | € 4.10 | 7 | |
| | | HC / RV 40 / Nazgul Grey | € 4.10 | 7 | |
| | | RV 39Ripley Grey | € 4.10 | 1 | |
| | | RV 6Light Grey | € 4.10 | 7 | |
| | | RV 366Squatter Grey | € 4.10 | 8 | |
| | | RV 262Matter Grey | € 4.10 | 6 | |
| | | RV 7040Pearl Grey | € 4.10 | 11 | |
| | | RV 7031Dark Grey | € 4.10 | 22 | |
| | | RV 263Sputnik Grey | € 4.10 | 17 | |
| | | RV 7016Anthracite Grey | € 4.10 | 7 | |
| | | R 9010Divinity White | € 4.10 | 3 | |
| | | Satin White | € 4.10 | 18 | |
| | | Matt White | € 4.10 | 9 | |
| | | Satin Black | € 4.10 | 86 | |
| | | Satin Black | € 4.10 | 12 | |
| | | Silver | € 4.10 | 3 | |
| | | Gold | € 4.10 | 2 | |
| | | Copper | € 4.10 | 6 | |
Show all colours
Hide colours
Free shipping above € 89,-

Returns within 30 days

Pay as you wish, in advance or afterwards