MTN Water Based Spray Paint – 300ml – Matt finish
This MTN Water Based 300ml Spray Can is perfect for children, fine art, graffiti and other purposes. This spray paint is water-based and therefore completely non-toxic and 100% odourless. In addition, the aerosol is low pressure, for a lot of control and the paint has a matte finish.
These aerosol cans come in 300ml, making them suitable for children's hands.
The paint is odourless and therefore perfect for indoor use. In addition, the paint is easy to remove with water while it is still wet. The drying time is + – 20 minutes.
Suitable for various surfaces such as: polystyrene, wood, metal, glass, cement, etc.
With a 300ml you cover an average surface of 1.5 square meters.
Downloads:
MTN Water Based – Safety Data Sheet
MTN Water Based – Technical Data Sheet & Color Chart
Danger
Flammable aerosol.
H229 Pressurised container: May burst if heated.
Read more
Share your thoughts!
Let us know what you think...
View or write reviews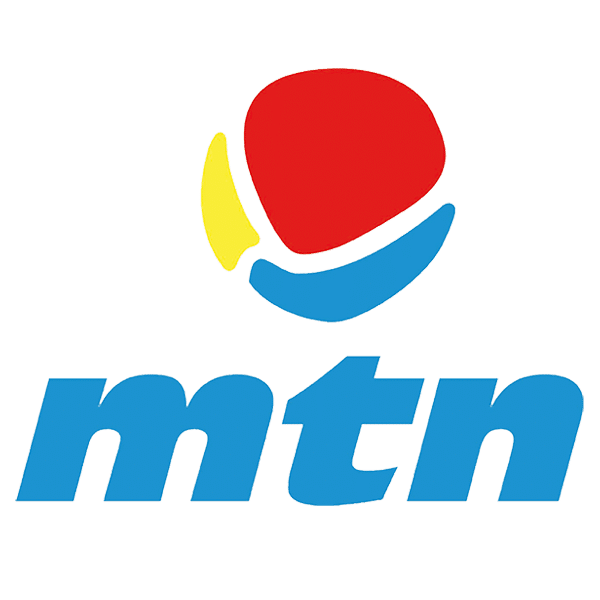 300 ml
96 colors
Matt finish
Low pressure
€ 7.20
Available, shipped the same day
| | | | | | |
| --- | --- | --- | --- | --- | --- |
| | | RV 222Cadmium Yellow Light | € 7.20 | 5 | |
| | | RV 1021Cadmium Yellow Medium | € 7.20 | 2 | |
| | | RV 177Azo Yellow Deep | € 7.20 | 12 | |
| | | RV 264Yellow Ocre | € 7.20 | 8 | |
| | | RV 265Raw Sienna | € 7.20 | 3 | |
| | | RV 102Azo Orange Pale | € 7.20 | 3 | |
| | | RV 105Azo Orange Light | € 7.20 | 4 | |
| | | RV 209Azo Orange Deep | € 7.20 | 6 | |
| | | RV 347Azo Orange Dark | € 7.20 | 11 | |
| | | RV 322Cadmium Red Pale | € 7.20 | 6 | |
| | | RV 223Cadmium Red Light | € 7.20 | 4 | |
| | | RV 3020Naphthol Red | € 7.20 | 2 | |
| | | RV 241Naphthol Red Deep | € 7.20 | 11 | |
| | | RV 3004Carmine | € 7.20 | 4 | |
| | | RV 323Quinacridone Rose Light | € 7.20 | 8 | |
| | | RV 211Quinacridone Rose | € 7.20 | 4 | |
| | | RV 4010Quinacridone Magenta | € 7.20 | 6 | |
| | | RV 213Red Violet | € 7.20 | 7 | |
| | | RV 324Red Violet Deep | € 7.20 | 7 | |
| | | RV 325Blue Violet Pale | € 7.20 | 7 | |
| | | RV 224Blue Violet Light | € 7.20 | 5 | |
| | | RV 225Blue Violet | € 7.20 | 3 | |
| | | RV 167Blue Violet Deep | € 7.20 | 3 | |
| | | RV 169Blue Violet Dark | € 7.20 | 17 | |
| | | RV 321Dioxazine Purple Pale | € 7.20 | 6 | |
| | | RV 214Dioxazine Purple Light | € 7.20 | 2 | |
| | | RV 173Dioxazine Purple | € 7.20 | 6 | |
| | | RV 174Dioxazine Purple Deep | € 7.20 | 6 | |
| | | RV 28Dioxazine Purple Dark | € 7.20 | 6 | |
| | | RV 326Phthalo Blue Pale | € 7.20 | 2 | |
| | | RV 29Phthalo Blue Light | € 7.20 | 7 | |
| | | RV 217Cerulean Blue | € 7.20 | 3 | |
| | | RV 154Prussian Blue Deep | € 7.20 | 6 | |
| | | RV 327Cobalt Blue Pale | € 7.20 | 5 | |
| | | RV 69Cobalt Blue Light | € 7.20 | 6 | |
| | | RV 68Cobalt Blue | € 7.20 | 3 | |
| | | RV 5002Ultramarine Blue | € 7.20 | 4 | |
| | | RV 328Ultramarine Blue Deep | € 7.20 | 6 | |
| | | RV 336Primary Blue Pale | € 7.20 | 6 | |
| | | RV 337Primary Blue Light | € 7.20 | 4 | |
| | | RV 338Primary Blue | € 7.20 | 9 | |
| | | RV 339Primary Blue Deep | € 7.20 | 8 | |
| | | RV 340Primary Blue Dark | € 7.20 | 5 | |
| | | RV 341Blue Green Pale | € 7.20 | 4 | |
| | | RV 342Blue Green Light | € 7.20 | 3 | |
| | | RV 343Blue Green | € 7.20 | 5 | |
| | | RV 14Blue Green Deep | € 7.20 | 4 | |
| | | RV 234Blue Green Dark | € 7.20 | 6 | |
| | | RV 254Phthalo Green Blue | € 7.20 | 11 | |
| | | RV 219Turquoise Green | € 7.20 | 1 | |
| | | RV 220Emerald Green Light | € 7.20 | 6 | |
| | | RV 21Emerald Green | € 7.20 | 5 | |
| | | RV 235Brilliant Yellow Green Light | € 7.20 | 6 | |
| | | RV 329Phthalo Green | € 7.20 | 7 | |
| | | RV 236Brilliant Yellow Green | € 7.20 | 6 | |
| | | RV 124Phthalo Green Light | € 7.20 | 5 | |
| | | RV 333Brilliant Yellow Green Medium | € 7.20 | 4 | |
| | | RV 6018Brilliant Green | € 7.20 | 5 | |
| | | RV 1127Brilliant Green Deep | € 7.20 | 4 | |
| | | RV 335Brilliant Yellow Green Dark | € 7.20 | 11 | |
| | | RV 344Grey Green Pale | € 7.20 | 5 | |
| | | RV 345Grey Green Light | € 7.20 | 5 | |
| | | RV 179Grey Green | € 7.20 | 6 | |
| | | RV 131Grey Green Deep | € 7.20 | 3 | |
| | | RV 346Grey Green Dark | € 7.20 | 4 | |
| | | RV 1013Titanium Light | € 7.20 | 5 | |
| | | RV 135Naples Yellow | € 7.20 | 6 | |
| | | RV 330Naples Yellow Deep | € 7.20 | 4 | |
| | | RV 137Raw Umber | € 7.20 | 4 | |
| | | RV 139Raw Umber Deep | € 7.20 | 5 | |
| | | RV 331Warm Grey Pale | € 7.20 | 5 | |
| | | RV 303Warm Grey Medium | € 7.20 | 6 | |
| | | RV 332Warm Grey Deep | € 7.20 | 5 | |
| | | RV 266Burnt Umber | € 7.20 | 5 | |
| | | RV 6Neutral Grey Pale | € 7.20 | 5 | |
| | | RV 7047Neutral Grey Light | € 7.20 | 8 | |
| | | RV 7040Neutral Grey | € 7.20 | 5 | |
| | | RV 263Neutral Grey Deep | € 7.20 | 3 | |
| | | RV 7016Neutral Grey Dark | € 7.20 | 1 | |
| | | R 9011Carbon Black | € 7.20 | 12 | |
| | | Fluor Yellow | € 7.20 | 2 | |
| | | Fluor Red | € 7.20 | 3 | |
| | | Fluor Fuchsia | € 7.20 | 1 | |
| | | Fluor Blue | € 7.20 | 13 | |
| | | Metal Silver | € 7.20 | 2 | |
| | | Metal Gold | € 7.20 | 3 | |
| | | Semi-Transparant White | € 7.20 | 12 | |
| | | Semi-Transparant Black | € 7.20 | 4 | |
Show all colours
Hide colours
Free shipping above € 89,-

Returns within 30 days

Pay as you wish, in advance or afterwards