Speedball Silk screen ink set of 4 colors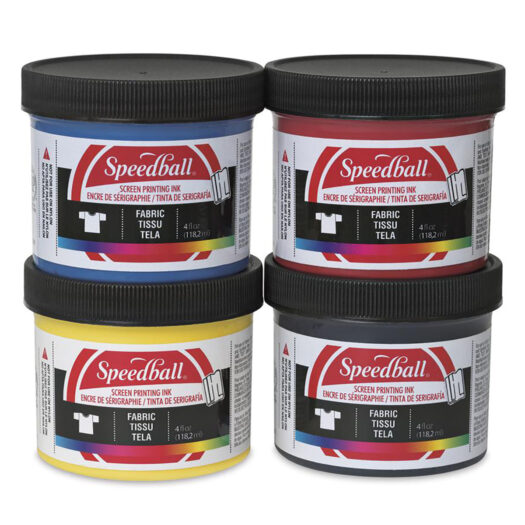 Speedball Silk screen ink set of 4 colors
Professional and beautiful glowing screen printing ink for textile
Want to get started right away with multiple colors of Speedball's highly respected series of professional textile screen printing inks? Then choose our special set of 4x 118 ml. The 4 essential basic colors for a very economical price!
The strong, even shades and reliable structure ensure a perfect print with little chance of errors. Suitable for professional screen printing artists and designers as well as beginners!
Features:
Available in a wide range of colors, from basic CMYK shades to special fluorescent colors.
Comes in 118 ml jars.
Widely used ink in professional screen printing studios worldwide
Colors: Black, Red, Yellow, Blue
Read more
Share your thoughts!
Let us know what you think...
View or write reviews