MTN Limited Edition – DabsMyla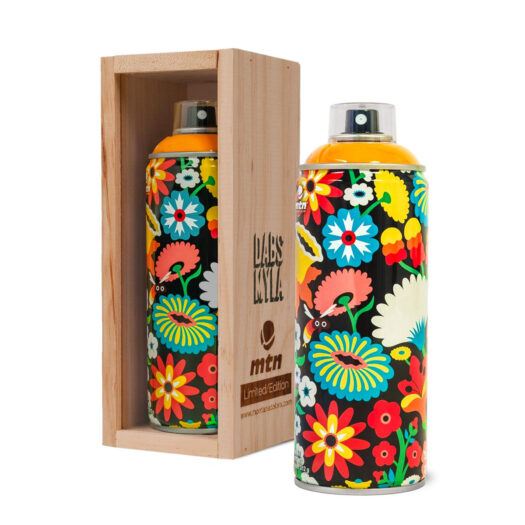 MTN Limited Edition – DabsMyla
In honor of Beyond the Streets, DabsMyla teamed up with MTN to release this special edition aerosol.
DabsMyla is an artist duo from Melbourne, Australia. They are known for their whimsical pop art paintings and illustrations and 100% collaborative approach to their work. They refuse to be credited individually. The two moved to Los Angeles in 2009 and have shared their work in massive public format walls in Rio de Janeiro, London, Detroit, Norway and Tahiti to downtown LA, among others.
– MTN94 spray paint
– 400ml.
– Low pressure can
– Comes with pocket cap
Read more
Read more
Share your thoughts!
Let us know what you think...
View or write reviews