MTN 94 Spray Can – 6 pack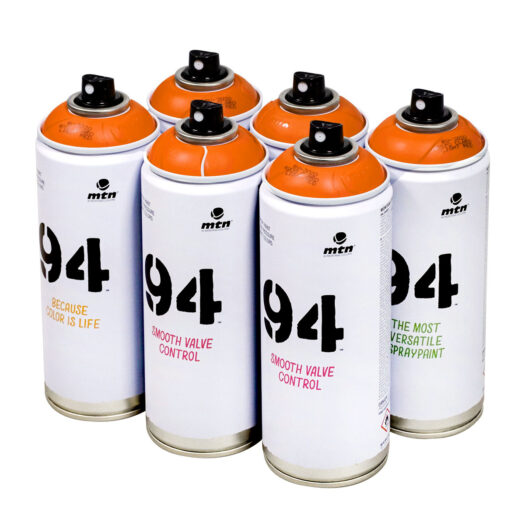 MTN 94 Spray Can – 6 pack
Do you need more aerosol cans of one color? Then you are in the right place. Buy the MTN94 aerosol cans per box of 6 pieces for a competitive price!
Each aerosol can contain 400ml and is low pressure with a matte finish. MTN 94 is one of the best graffiti spray paint on the market. Because of the low pressure, you have a lot of control over the MTN94 graffiti cans. The MTN94 spray paint has a matte finish and each color has a unique scent to match.
MTN94 is probably the most versatile aerosol on the market. An extensive color gamut, quick-drying ability and low pressure make it a suitable tool for virtually any kind of creative work that requires a matte finish.
It has never been so easy to work with an aerosol. Due to the low pressure and a smooth valve system, the MTN94 is a very suitable aerosol to work in great detail. The ability to dry quickly prevents drips and also allows for almost instant recoating. One of the most important aspects of the 94 range is the wide range of colours, each with a particularly high coverage. The wide color selection makes it easy to find the optimal shade.
MTN94 spray paint offers 199 colors and each can comes with an MTN Pocket cap.
With a 400ml spray can you cover an average surface of 2 square meters.
Downloads:
MTN94 – Safety Data Sheet
MTN94 – Technical Data Sheet & Color Chart
Observe the following warnings when using this product.


zeer ontvlambaar
schadelijk voor de gezondheid op lange termijn
irriterend of schadelijk
niet opslaan onder vriespunt of boven 50°C
niet doorboren
For more information about the meaning of the symbols and the safety instructions, please find here.
NOTE: These symbols and information are purely indicative, no rights can be derived from the information or symbols on this page.
Always read the product packaging before using it.
Read more
Share your thoughts!
Let us know what you think...
View or write reviews
5%

Discount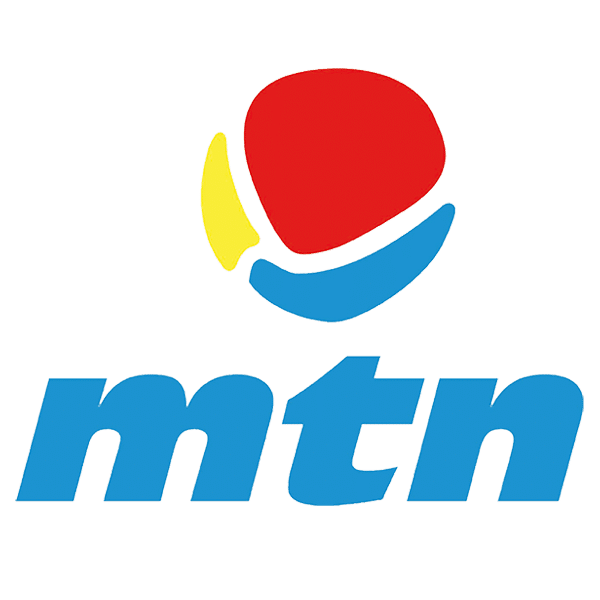 Per box of 6 pieces.
Content 6x 400 ml.
Matte finish
Low pressure
199 colors
With a 400ml spray can you cover an average surface of 2 square meters. Each bus comes with an MTN Pocket cap (normal line width).
€ 27.00

Available, shipped the same day
| | | | | | |
| --- | --- | --- | --- | --- | --- |
| | | RV 20Party Yellow | € 27.00 | 1 | |
| | | RV 1021Light Yellow | € 27.00 | 1 | |
| | | RV 110Yosemite Yellow | € 27.00 | 1 | |
| | | RV 111Babel Green | € 27.00 | 1 | |
| | | RV 112Mission Green | € 27.00 | 1 | |
| | | RV 114Maya Green | € 27.00 | 1 | |
| | | RV 102Dalai Orange | € 27.00 | 1 | |
| | | RV 50Solar Orange | € 27.00 | 1 | |
| | | RV 106Lava Orange | € 27.00 | 2 | |
| | | RV 2004Orange | € 27.00 | 1 | |
| | | RV 107Mars Orange | € 27.00 | 1 | |
| | | RV 1013Bone White | € 27.00 | 3 | |
| | | RV 136Inca Brown | € 27.00 | 2 | |
| | | RV 137Pasteboard Brown | € 27.00 | 1 | |
| | | RV 138Marrakech | € 27.00 | 1 | |
| | | RV 140Mole Brown | € 27.00 | 1 | |
| | | RV 94Dingo Brown | € 27.00 | 1 | |
| | | RV 98Bean Brown | € 27.00 | 2 | |
| | | RV-35Chocolate Brown | € 27.00 | 1 | |
| | | RV 101Ebony Brown | € 27.00 | 1 | |
| | | RV 193Chewing Gum | € 27.00 | 1 | |
| | | RV 116Blood Red | € 27.00 | 2 | |
| | | RV 3001Vivid Red | € 27.00 | 1 | |
| | | RV 77Night Red | € 27.00 | 2 | |
| | | RV 165Orchid Pink | € 27.00 | 1 | |
| | | RV 4010Magenta | € 27.00 | 1 | |
| | | RV 168Anger Red | € 27.00 | 2 | |
| | | RV 169Taurus Red | € 27.00 | 1 | |
| | | RV 89Compact Red | € 27.00 | 1 | |
| | | RV 91Pandora Red | € 27.00 | 1 | |
| | | RV 197Penelope Brown | € 27.00 | 1 | |
| | | RV 176Sensible Brown | € 27.00 | 3 | |
| | | RV 321April Violet | € 27.00 | 3 | |
| | | RV 275Raval Violet | € 27.00 | 2 | |
| | | RV 311Woodstock Violet | € 27.00 | 1 | |
| | | RV 172Destiny Violet | € 27.00 | 2 | |
| | | RV 28Cosmos Violet | € 27.00 | 1 | |
| | | RV 27Vampire Violet | € 27.00 | 1 | |
| | | RV 312Azul Sagan | € 27.00 | 1 | |
| | | RV 313Martínez Blue | € 27.00 | 1 | |
| | | RV 314Romero Blue | € 27.00 | 6 | |
| | | RV 150Argo Blue | € 27.00 | 1 | |
| | | RV 184Rain Blue | € 27.00 | 1 | |
| | | RV 149Hydra Blue | € 27.00 | 1 | |
| | | RV 151Freedom Blue | € 27.00 | 1 | |
| | | RV 152Europe Blue | € 27.00 | 1 | |
| | | RV 154Twister Blue | € 27.00 | 1 | |
| | | RV 5013Navy Blue | € 27.00 | 1 | |
| | | RV 185Angel Blue | € 27.00 | 1 | |
| | | RV 156Barceloneta Blue | € 27.00 | 1 | |
| | | RV 157Thalassa Blue | € 27.00 | 1 | |
| | | RV 160Eureka Blue | € 27.00 | 1 | |
| | | RV 161Jase Blue | € 27.00 | 1 | |
| | | RV 146Glory Blue | € 27.00 | 1 | |
| | | RV 148Hercules Blue | € 27.00 | 1 | |
| | | RV 187Vespa Green | € 27.00 | 1 | |
| | | RV 124Frisco Green | € 27.00 | 1 | |
| | | RV 6018Valley Green | € 27.00 | 1 | |
| | | RV 126Toscana Green | € 27.00 | 2 | |
| | | RV 127Era Green | € 27.00 | 1 | |
| | | RV 188Shining Green | € 27.00 | 1 | |
| | | RV 100Coffee Brown | € 27.00 | 2 | |
| | | RV 47Clandestine Red | € 27.00 | 1 | |
| | | RV 90Bitacora Red | € 27.00 | 1 | |
| | | RV 93Stendhal Red | € 27.00 | 2 | |
| | | RV 203Oak Brown | € 27.00 | 2 | |
| | | RV 205Warrior Brown | € 27.00 | 1 | |
| | | RV 200Plancton | € 27.00 | 1 | |
| | | RV 201Scarlet Brown | € 27.00 | 1 | |
| | | RV 195Shiva Violet | € 27.00 | 1 | |
| | | RV 323Mandala Violet | € 27.00 | 2 | |
| | | RV 283Sultan Violet | € 27.00 | 1 | |
| | | RV 274Reverend Violet | € 27.00 | 1 | |
| | | RV 316Marseille Blue | € 27.00 | 3 | |
| | | RV 5005Dark Blue | € 27.00 | 1 | |
| | | RV 5018Turquoise | € 27.00 | 2 | |
| | | RV 6009Amazonas Green | € 27.00 | 1 | |
| | | RV 130Euskadi Green | € 27.00 | 1 | |
| | | RV 131Comarca Green | € 27.00 | 1 | |
| | | RV 133Dharma Green | € 27.00 | 1 | |
| | | RV 134Infinity Green | € 27.00 | 1 | |
| | | RV 199Java Green | € 27.00 | 1 | |
| | | RV 179Bonsai Green | € 27.00 | 1 | |
| | | RV 180Thai Green | € 27.00 | 2 | |
| | | RV 181Labyrinth Green | € 27.00 | 1 | |
| | | RV 267Sulfur Yellow | € 27.00 | 1 | |
| | | RV 265Sónar Green | € 27.00 | 1 | |
| | | RV 281Laser Green | € 27.00 | 1 | |
| | | RV 272Mint Green | € 27.00 | 1 | |
| | | RV 273Iguana Green | € 27.00 | 1 | |
| | | RV 271Mystic Green | € 27.00 | 1 | |
| | | RV 1017Peach | € 27.00 | 1 | |
| | | RV 1028Medium Yellow | € 27.00 | 1 | |
| | | RV 207Mango | € 27.00 | 1 | |
| | | RV 177Eldorado | € 27.00 | 1 | |
| | | RV 178Tibet | € 27.00 | 1 | |
| | | RV 8023Mustard | € 27.00 | 2 | |
| | | RV 99Marron Glace | € 27.00 | 1 | |
| | | RV 277Disco Pink | € 27.00 | 2 | |
| | | RV 279Rosa Rosario | € 27.00 | 1 | |
| | | RV 3020Light Red | € 27.00 | 1 | |
| | | RV 243Babylon Blue | € 27.00 | 1 | |
| | | RV 198Stardust Grey | € 27.00 | 1 | |
| | | RV 118Rita Grey | € 27.00 | 1 | |
| | | RV 7040Pearl Grey | € 27.00 | 2 | |
| | | RV 120Wolf Grey | € 27.00 | 1 | |
| | | RV 121Icarus Grey | € 27.00 | 1 | |
| | | RV 7016Anthracite Grey | € 27.00 | 1 | |
| | | RV 78Metropolis Grey | € 27.00 | 3 | |
| | | RV 303Nativo Grey | € 27.00 | 1 | |
| | | RV 304Balboa Grey | € 27.00 | 1 | |
| | | RV 305Cloud Grey | € 27.00 | 1 | |
| | | RV 306Winter Grey | € 27.00 | 1 | |
| | | RV 309Chernobil Grey | € 27.00 | 1 | |
| | | R 9010White | € 27.00 | 5 | |
| | | R 9011Black | € 27.00 | 26 | |
| | | Silver Jewell | € 27.00 | 2 | |
Show all colours
Hide colours
Free shipping above € 89,-

Returns within 30 days

Pay as you wish, in advance or afterwards