Molotow Flame Blue Neon 400 ml Spray Can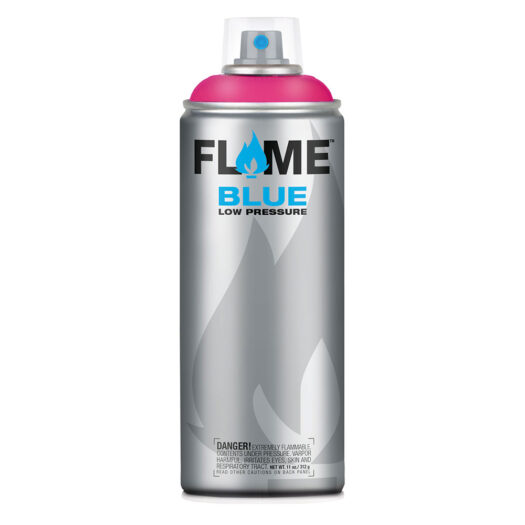 Molotow Flame Blue Neon 400 ml Spray Can
Fluor spray paint is known for the bright colors and they look flex with black light (UV lights).
Use Fluorine on a light background for best coverage. Fluorine paint is also great for effects in your piece!
Lots of daylight, the brightness of the fluorescent colors fades!
Flame Blue Aerosols are based on acrylic. This makes them odorless and suitable for indoor use, on canvas, wall, workshops or children's parties, etc. Because they are based on acrylic, the spray paint is almost odorless. This also makes them a lot less toxic than the regular graffiti spray can.
The aerosol has a low pressure which ensures good control. The paint covers very well and has a matte finish.
The bus comes with 1 standard soft cap (gray with blue tip).
acrylic paint
matt coating
precise application
low pressure
Made in Europe
Read more
Share your thoughts!
Let us know what you think...
View or write reviews