Molotow Flame Blue 400ml Spray Can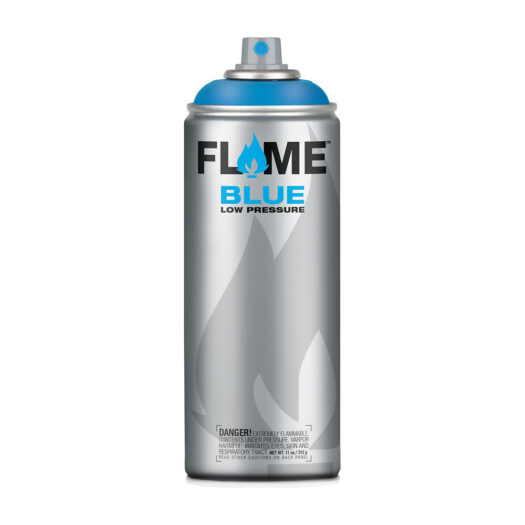 Molotow Flame Blue Aerosols are acrylic-based and that ensures that they give off a lot less odor than the synthetic aerosols. This makes them suitable for indoor use (of course, keep ventilating well by opening the windows, among other things), on canvas, wall, workshops or children's parties, etc.
Because these spray paints are based on acrylic, they are also a lot less toxic than the synthetic graffiti spray paint.
The aerosol has a low pressure which ensures good control. The paint covers very well and has a matte finish.
Each aerosol can comes with a soft cap (gray with blue tip).
With a 400ml aerosol you can cover an average surface of 2 square meters.
Flame Paint is a Molotow product line and the colors therefore match with other Molotow products with the same color name!
Specifications:
Acrylic paint
400 ml – 114 colors
Matte finish
Low pressure
Made in Europe
Contains hazardous substances
H222: Extremely flammable aerosol.
H229: H229
H315: Causes skin irritation.
H319: Causes serious eye irritation.
Read more
Share your thoughts!
Let us know what you think...
View or write reviews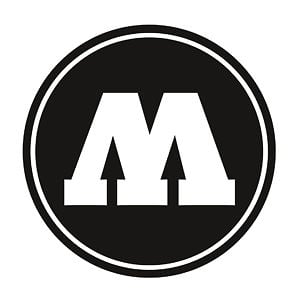 Matt finishing
Acrylic-based paint
400 ml in 114 colours
Low pressure
High coverage
€ 4.10
Available, shipped the same day
| | | | | | |
| --- | --- | --- | --- | --- | --- |
| | | FB-100 / Vanilla | € 4.10 | 5 | |
| | | FB-106 / Signal Yellow | € 4.10 | 6 | |
| | | FB-212 / Orange | € 4.10 | 1 | |
| | | FB-208 / Skin | € 4.10 | 1 | |
| | | FB-318 / Traffic Purple Dark | € 4.10 | 2 | |
| | | FB-406 / Lavender | € 4.10 | 1 | |
| | | FB-414 / Viola Pastel | € 4.10 | 2 | |
| | | FB-518 / Cream Blue | € 4.10 | 2 | |
| | | FB-616 / Aqua Light | € 4.10 | 2 | |
| | | FB-618 / Aqua | € 4.10 | 1 | |
| | | FB-602 / Riviera | € 4.10 | 4 | |
| | | FB-604 / Lagoon Blue | € 4.10 | 2 | |
| | | FB-606 / Ocean Blue | € 4.10 | 3 | |
| | | FB-658 / Camo Green | € 4.10 | 1 | |
| | | FB-662 / Menthol Pastel | € 4.10 | 5 | |
| | | FB-672 / Turquoise | € 4.10 | 5 | |
| | | FB-628 / Grass Green | € 4.10 | 5 | |
| | | FB-634 / Moss Green | € 4.10 | 14 | |
| | | FB-636 / Fir Green | € 4.10 | 4 | |
| | | FB-640 / Kiwi Light | € 4.10 | 6 | |
| | | FB-644 / Kiwi Dark | € 4.10 | 7 | |
| | | FB-702 / Ivory Light | € 4.10 | 2 | |
| | | FB-704 / Beige Brown | € 4.10 | 4 | |
| | | FB-716 / Skin Light | € 4.10 | 17 | |
| | | FB-834 / Light Grey Neutral | € 4.10 | 6 | |
| | | FB-836 / Middle Grey Neutral | € 4.10 | 1 | |
| | | FB-838 / Grey Neutral | € 4.10 | 3 | |
| | | FB-840 / Dark Grey Neutral | € 4.10 | 3 | |
| | | FB-842 / Anthracite Grey Middle | € 4.10 | 4 | |
| | | FB-844 / Anthracite Grey | € 4.10 | 4 | |
| | | FB-846 / Anthracite Grey Dark | € 4.10 | 3 | |
| | | FB-904 / Deep Black | € 4.10 | 6 | |
| | | FB-908 / Copper | € 4.10 | 8 | |
Show all colours
Hide colours
Free shipping above € 89,-

Returns within 30 days

Pay as you wish, in advance or afterwards