STABILO fineliner point 88 – 10 pieces
STABILO fineliner point 88 – 10 pieces
The Stabilo pens are perfect at school, for students, in the office and for any kind of art project. The Stabilo 88 fineliner pen is popular worldwide due to its high quality and ease of use. The Stabilo fineliners offer a firm and comfortable grip due to the hexagonal shape. With a choice of 55 colours, you will always have the right colour to hand. The fineliner can be left uncapped for a long time, so no worries about the pen drying up while writing. Ideal for fineliner drawing, writing and sketching. This value pack contains 10 fineliners.
The most popular fineliner in Europe
Durable metal tip
Suitable for writing, drawing, colouring and sketching
Ideal for use with rulers and templates
Writing width of 0.4 mm for precise and detailed work
Available in no fewer than 55 beautiful colours
Read more
Share your thoughts!
Let us know what you think...
View or write reviews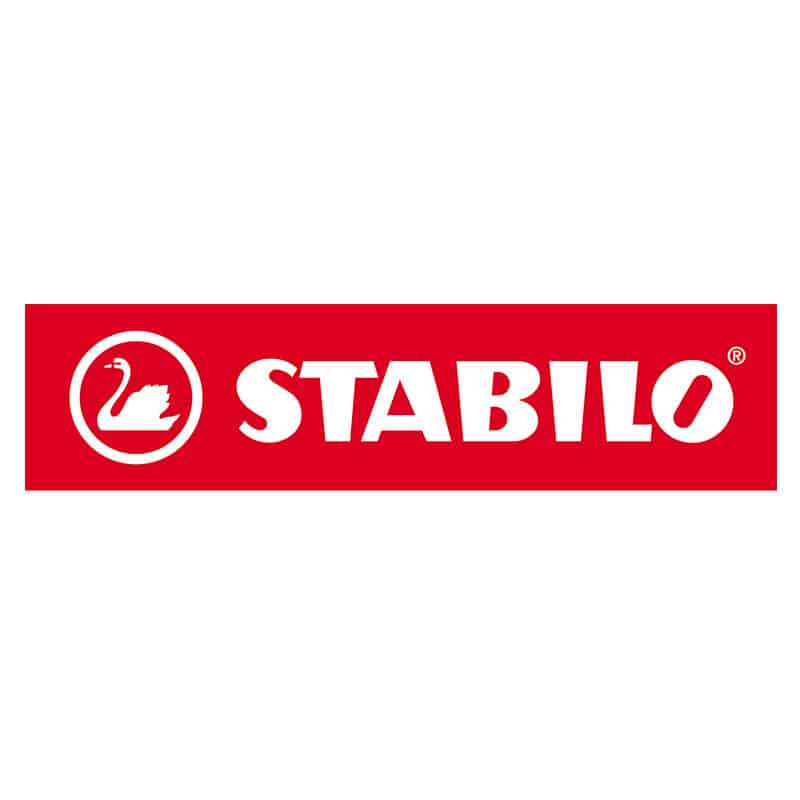 € 7.50
Available, shipped the same day
| | | | | | |
| --- | --- | --- | --- | --- | --- |
| | | 50 Crimson Red | € 7.50 | 1 | |
| | | 26 Apricot | € 7.50 | 1 | |
| | | 34 Pistachio | € 7.50 | 1 | |
| | | 53 Pine Green | € 7.50 | 1 | |
| | | 12 Eucalyptus | € 7.50 | 1 | |
| | | 11 Ice Blue | € 7.50 | 1 | |
| | | 59 Light Lilac | € 7.50 | 1 | |
| | | 46 Black | € 7.50 | 3 | |
| | | 44 Yellow | € 7.50 | 1 | |
| | | 024 Neon Yellow | € 7.50 | 1 | |
| | | 33 Apple Green | € 7.50 | 2 | |
| | | 13 Ice Green | € 7.50 | 1 | |
| | | 57 Azure Blue | € 7.50 | 2 | |
| | | 31 Light Blue | € 7.50 | 2 | |
| | | 32 Ultramarine Blue | € 7.50 | 1 | |
| | | 41 Blue | € 7.50 | 2 | |
| | | 98 Payne's Grey | € 7.50 | 1 | |
| | | 22 Nightblue | € 7.50 | 2 | |
| | | 55 Violet | € 7.50 | 1 | |
| | | 62 Grey Violet | € 7.50 | 1 | |
| | | 17 Heliotrope | € 7.50 | 2 | |
| | | 056 Neon Pink | € 7.50 | 2 | |
| | | 56 Pink | € 7.50 | 1 | |
| | | 58 Lilac | € 7.50 | 2 | |
| | | 28 Blush | € 7.50 | 1 | |
| | | 45 Brown | € 7.50 | 1 | |
| | | 75 Sienna | € 7.50 | 1 | |
| | | 65 Umber | € 7.50 | 4 | |
| | | 94 Light Grey | € 7.50 | 2 | |
Show all colours
Hide colours
Free shipping above € 89,-

Returns within 30 days

Pay as you wish, in advance or afterwards