STABILO EASYoriginal fountain pen for right-handed – blue
|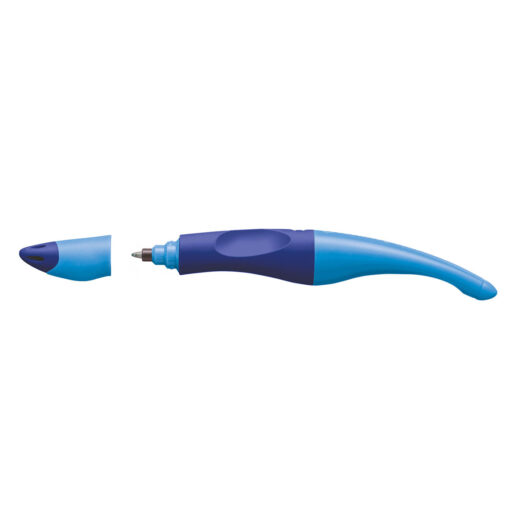 STABILO EASYoriginal fountain pen for right-handed – blue
Learning to write is incredibly easy with the STABILO EASYoriginal pen. The Stabilo fountain pen has been specially developed for children. Due to the ergonomic design, it is really nice to hold and write for a long time. EASYstart products have been developed in collaboration with parents, teachers, children and experts in the field of ergonomics. Due to the ergonomic design, the pens adapt perfectly to the anatomy of the child's hand in terms of weight, size and shape. Children intuitively hold the pen well, as it fits perfectly in the hand. As a result, children write in a relaxed manner and do not experience muscle fatigue or cramps. Children no longer have to worry about holding their pens and can fully concentrate on practicing and writing letters.
Fountain pens specially designed for children
Ergonomic design makes writing easier and more fun
For right-handed people
Blue
Read more
Share your thoughts!
Let us know what you think...
View or write reviews