Winsor & Newton Galeria Acrylic paint 500ml
Winsor & Newton Galeria Acrylic paint 500ml
You can buy Winsor & Newton acrylic paint at Suitup Art Supplies!
The Winsor & Newton Galeria acrylic is a high quality acrylic paint with a professional result, for a modest price. Ideal for beginners as well as hobbyists and professionals. The highly pigmented Galeria acrylic paint has a subtle smooth satin finish. Galeria acrylics uses either the same pigments as the professional line or an equivalent pigment at a lower concentration. Available in 60 colors.
Click here for the color swatches
Click here for the color chart
Read more
Share your thoughts!
Let us know what you think...
View or write reviews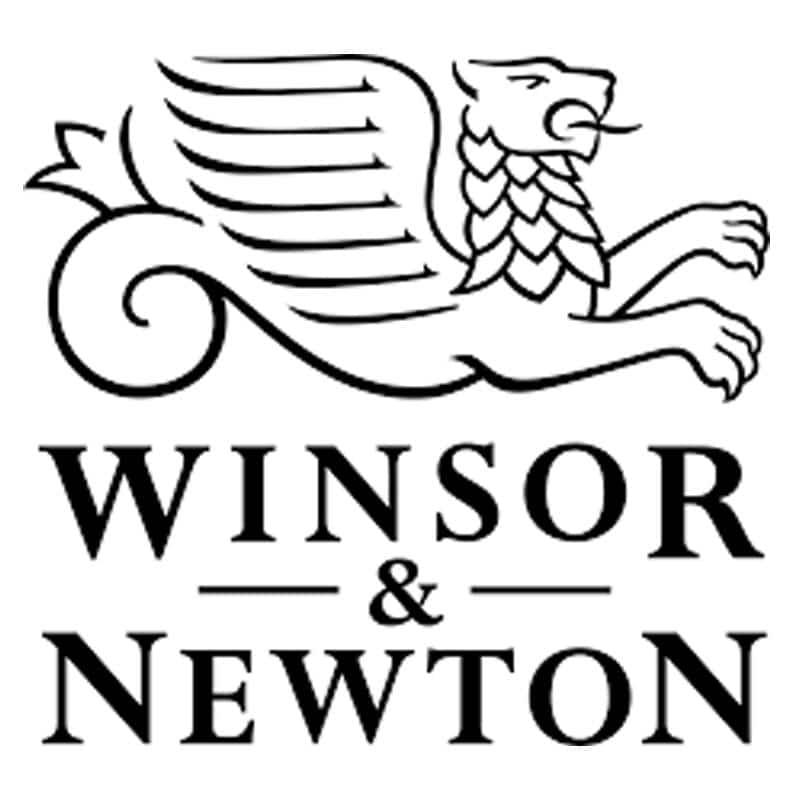 € 13.50
Available, shipped the same day
| | | | | | |
| --- | --- | --- | --- | --- | --- |
| | | Pale Lemon | € 13.50 | 1 | |
| | | Lemon Yellow | € 13.50 | 1 | |
| | | Cadmium Yellow Pale Hue | € 13.50 | 1 | |
| | | Transparent Yellow | € 13.50 | 1 | |
| | | Cadmium Yellow Medium Hue | € 13.50 | 6 | |
| | | Cadmium Yellow Deep Hue | € 13.50 | 2 | |
| | | Cadmium Orange Hue | € 13.50 | 1 | |
| | | Vermilion Hue | € 13.50 | 3 | |
| | | Cadmium Red Hue | € 13.50 | 5 | |
| | | Crimson | € 13.50 | 1 | |
| | | Opera Rose | € 13.50 | 2 | |
| | | Permanent Magenta | € 13.50 | 19 | |
| | | Burgundy | € 13.50 | 2 | |
| | | Pale Violet | € 13.50 | 2 | |
| | | Winsor Violet | € 13.50 | 3 | |
| | | Ultramarine | € 13.50 | 4 | |
| | | Powder Blue | € 13.50 | 2 | |
| | | Cobalt Blue Hue | € 13.50 | 2 | |
| | | Cerulean Blue Hue | € 13.50 | 2 | |
| | | Winsor Blue | € 13.50 | 3 | |
| | | Prussian Blue Hue | € 13.50 | 1 | |
| | | Phthalo Blue | € 13.50 | 3 | |
| | | Pale Olive | € 13.50 | 1 | |
| | | Sap Green | € 13.50 | 1 | |
| | | Permanent Green Light | € 13.50 | 2 | |
| | | Permanent Green Middle | € 13.50 | 1 | |
| | | Permanent Green Deep | € 13.50 | 15 | |
| | | Deep Turquoise | € 13.50 | 1 | |
| | | Buff Titanium | € 19.50 | 2 | |
| | | Yellow Ochre | € 13.50 | 3 | |
| | | Raw Sienna Opaque | € 13.50 | 1 | |
| | | Raw Sienna | € 13.50 | 1 | |
| | | Burnt Sienna | € 19.50 | 4 | |
| | | Burnt Sienna Opaque | € 13.50 | 1 | |
| | | Pale Terracotta | € 13.50 | 2 | |
| | | Red Ochre | € 19.50 | 2 | |
| | | Burnt Umber | € 13.50 | 2 | |
| | | Pale Umber | € 13.50 | 3 | |
| | | Raw Umber | € 13.50 | 2 | |
| | | Vandyke Brown | € 13.50 | 1 | |
| | | Payne's Gray | € 13.50 | 2 | |
| | | Ivory Black | € 13.50 | 2 | |
| | | Lamp Black | € 19.50 | 2 | |
| | | Mars Black | € 19.50 | 6 | |
| | | Mixing White | € 13.50 | 2 | |
| | | Titanium White | € 19.50 | 4 | |
| | | Gold | € 19.50 | 1 | |
| | | Copper | € 13.50 | 1 | |
| | | Silver | € 19.50 | 1 | |
| | | Process Yellow | € 13.50 | 2 | |
| | | Process Magenta | € 13.50 | 3 | |
| | | Process Cyan | € 19.50 | 4 | |
| | | Green Gold | € 13.50 | 1 | |
| | | Buff Titanium | € 13.50 | 2 | |
| | | Red Ochre | € 13.50 | 1 | |
| | | Lamp Black | € 13.50 | 2 | |
| | | Mars Black | € 13.50 | 5 | |
| | | Process Cyan | € 13.50 | 2 | |
Show all colours
Hide colours
Free shipping above € 89,-

Returns within 30 days

Pay as you wish, in advance or afterwards