Clairefontaine Paint-ON A4 Block – á Grain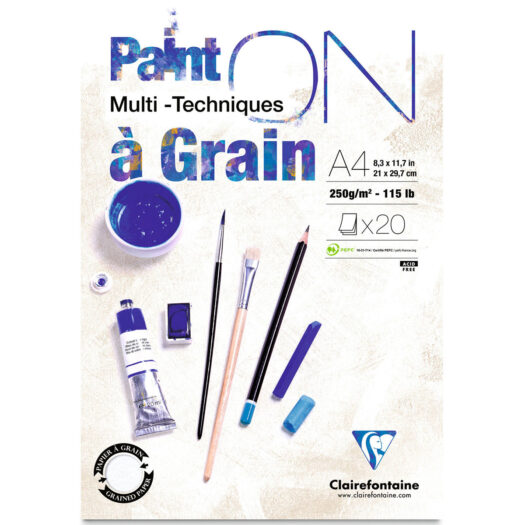 Clairefontaine Paint-ON A4 Block – á Grain
The super thick Paint-on paper is made for various applications. This a Grain variant has more structure, making it more suitable for watercolor or chalk. The paper is bleached and bright white. Because it is very thick, you can work well with moist materials.
Details:
– 100% Cellulose
– Front with pronounced grain
– Smooth back
– Acid-free
– PEFC certified
This paper is ideal for:
– dry and wet techniques
– Felt tip pens
– Markers
– Ink
– Gouache
– Acrylic paint
Read more
Share your thoughts!
Let us know what you think...
View or write reviews