Sakura Identi-Pen Dual Tip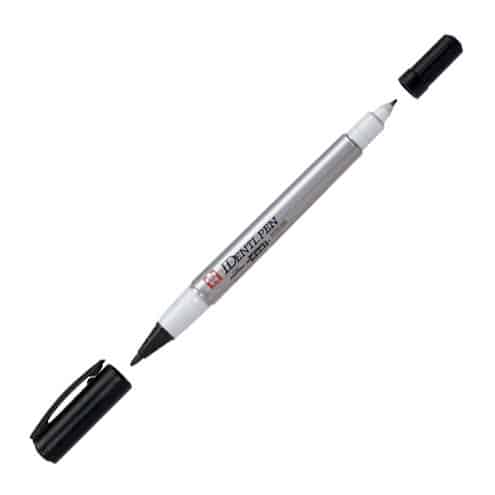 Sakura Identi-Pen Dual Tip
You can do anything with the Sakura IDenti Pen! Whether you want to write on CD-ROMs or photos, mark fabrics or simply decorate something. Both ends of the Sakura Marker IDenti Pen have a tip: a fine glass fibre tip (0.4 mm) for detailed work and a wide synthetic tip (1.0 mm) for regular writing.
– The Identi-Pen is designed for intensive use.
– The ink is waterproof, quick-drying and virtually odourless.
– Do you want to remove the permanent ink?
– Ink can be removed from smooth surfaces with an alcohol-based cleaner.
Read more
Share your thoughts!
Let us know what you think...
View or write reviews