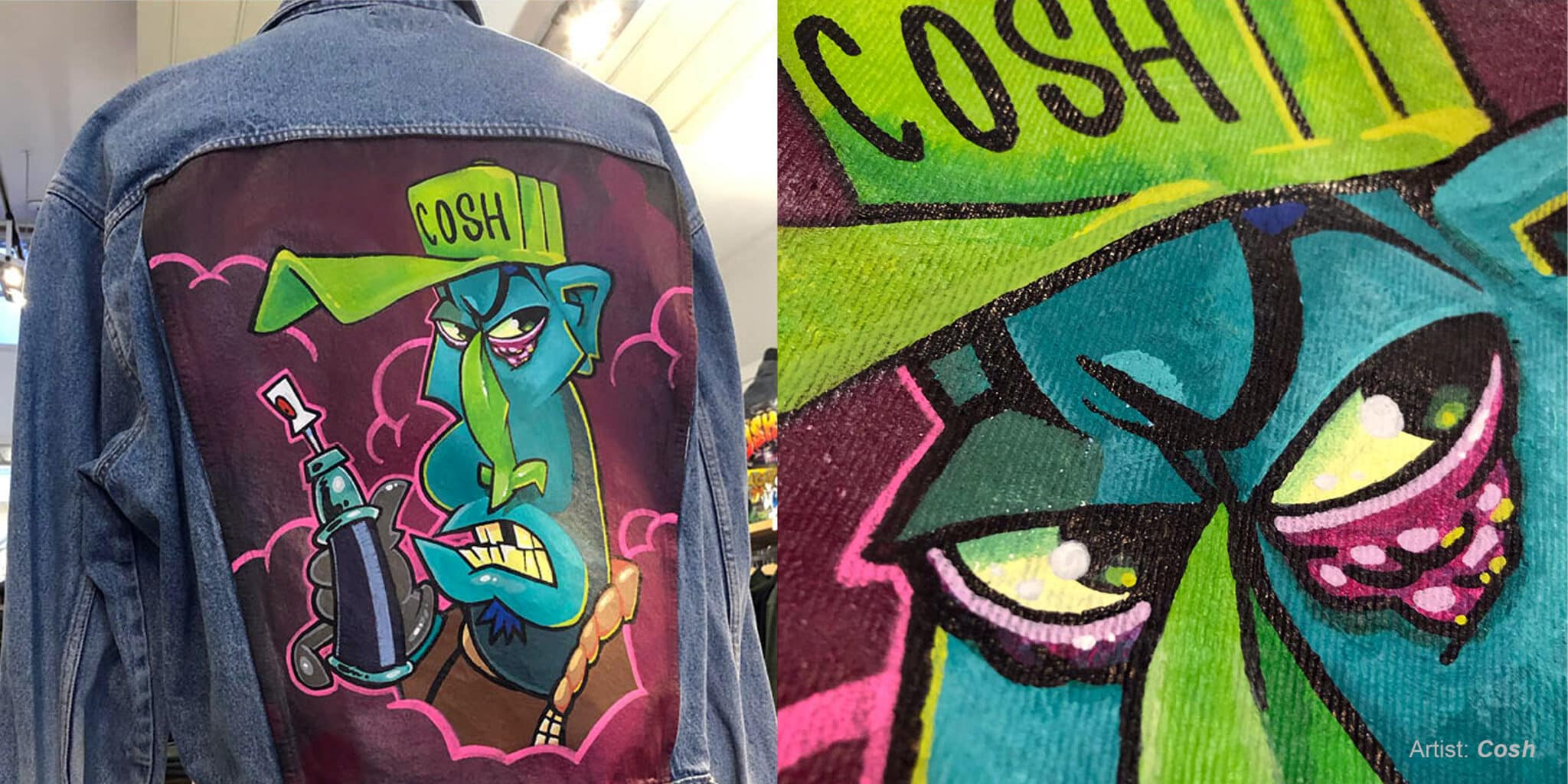 ---
Pimp your denim jacket!
---
---
Jeans jackets, like jeans, are timeless and never get out of fashion. Logically, they are extremely versatile, easy to combine and available in different colors and styles. From a vintage denim jacket, to oversized, with paint splatters or with a nice print on the back. Chances are you have an old denim jacket in your closet that you never wear or just want to spice up your favorite denim jacket. Give your denim jacket a new life by pimping it with a cool design. In this blog you can read how to paint your denim jacket with acrylic markers or paint.
---
---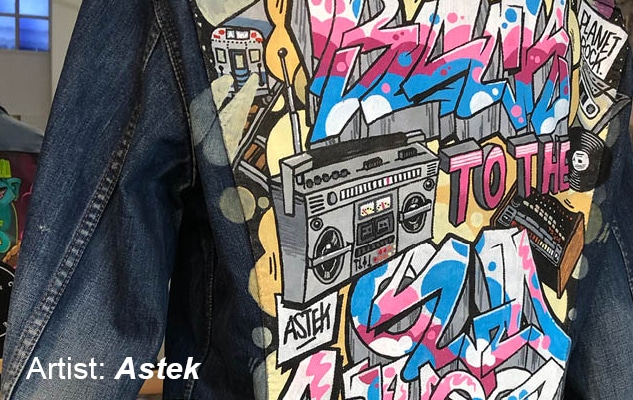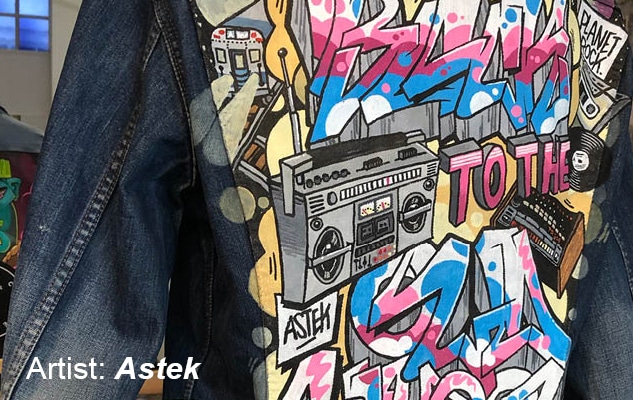 Painting the denim
Think about what kind of design you want to make in advance. You can google some designs or come up with one yourself and practice it on a piece of paper. Prime the surface you want to paint with water-resistant white acrylic or textile paint. So if you want a denim jacket with a print on the back, you should first paint the back white. This is especially important if you have a denim jacket made of a dark fabric. This way the colors come out much brighter.
---
---
---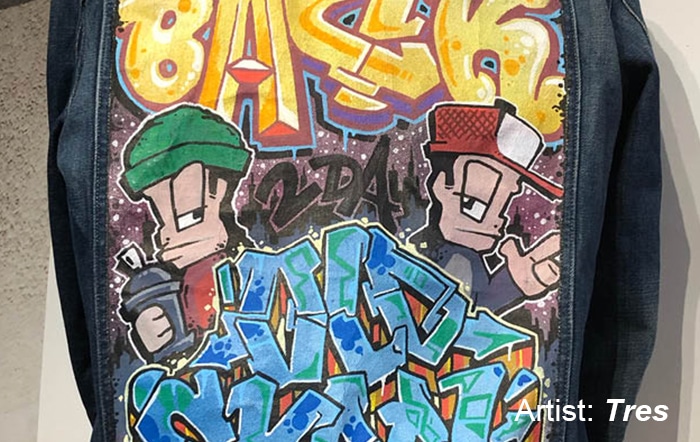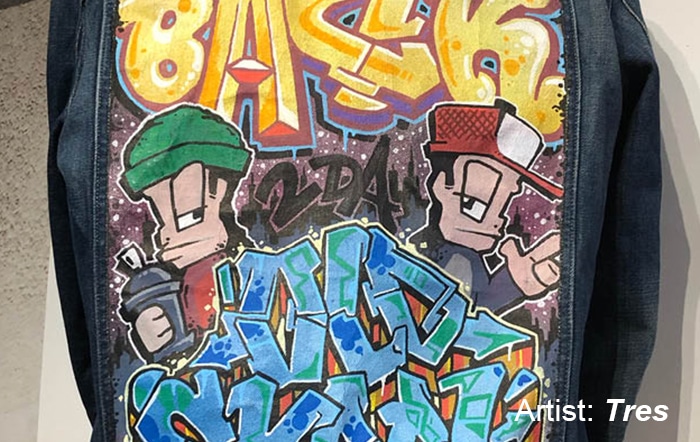 ---
---
Paint your design
After this, you can start painting! Use water resistant acrylic paint with a brush, sponge or roller if you want to cover a larger area. If you are going to paint with a stencil it is highly recommended to use a sponge or stenciling brush, this will give you the most coverage. If you want to work in more detail, it is better to use brushes.
---
---
---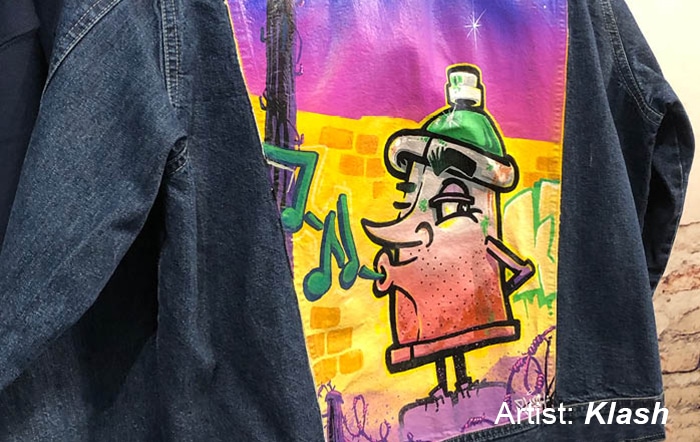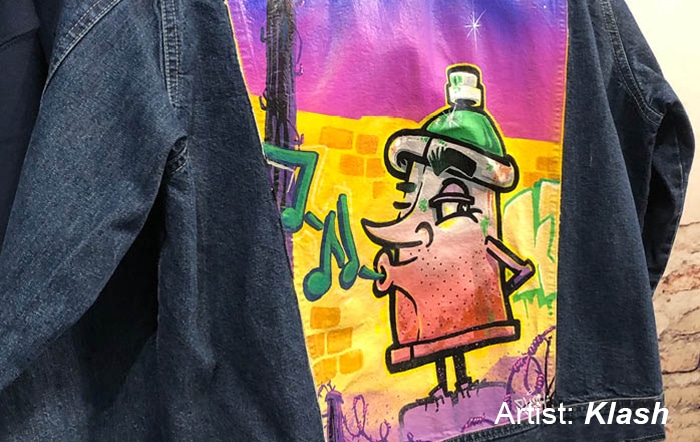 ---
---
Good luck!
And voila! Your customized denim jacket is ready! If you have used waterproof paint you can just cycle through the rain and wash your jacket. Just make sure you don't wash your painted jacket too hot and don't put it in the dryer. Have fun pimping your denim jacket and good luck!
Acrylic paint on denim
Pimping your denim jacket can be done in several ways. If you are not satisfied with the color of the denim you can dye your denim jacket with good textile paint or create a special tie dye effect with tie dye paint. You can also make the jacket more personal by painting it with a nice design. What works best for making a clean design is acrylic paint. Acrylic paint is very opaque and easy to work with. Water-resistant acrylic paint is excellent for use on textiles, as it adheres very well to clothing.
---
---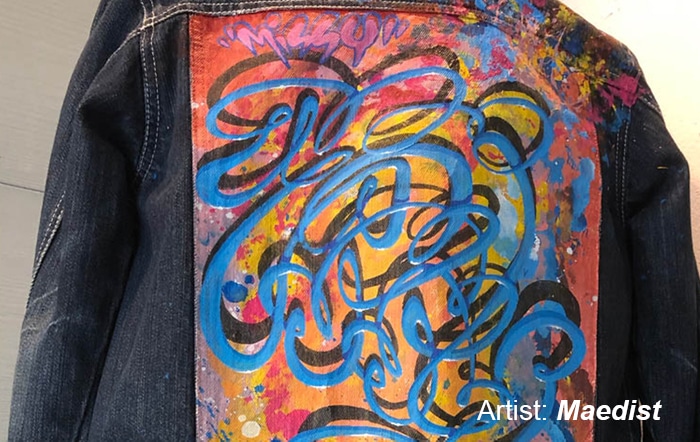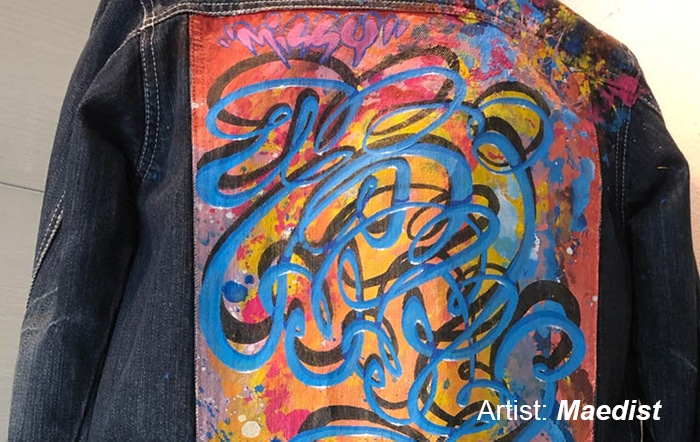 ---
---
Drawing your design
After the paint has dried well you can draw the design on it with pencil. If you want to use a design from google you can use transfer paper to get it nicely on the fabric. Of course you can also choose to use a stencil. Check out our wide range of templates, from letters and numbers to flowers, animals, mandalas and much more.
---
---
---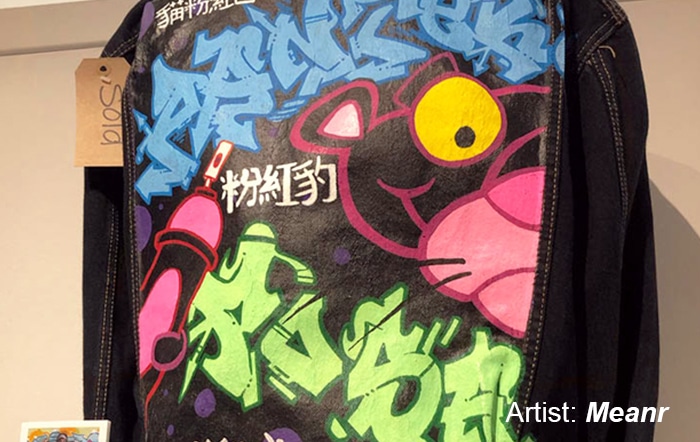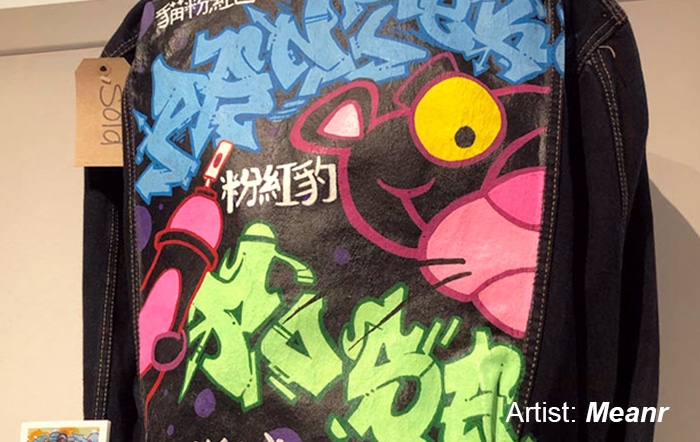 ---
---
Acrylic paint markers
If you want to create a very detailed design it is best to work with acrylic paint markers. The Molotow ONE4ALL markers are perfect for this. The waterproof paint markers are available in a huge range of colors and sizes. If you want to make different line widths, the Molotow ONE4ALL Twin Tip marker is extremely handy.
---
---
---
---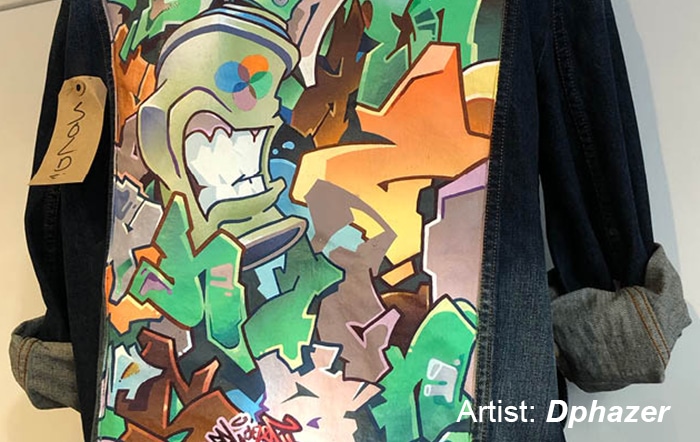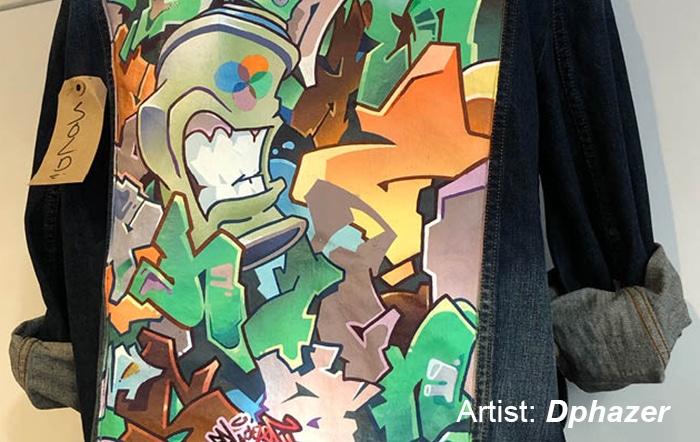 ---