Dragonhawk black tattoo ink 2oz – 60ml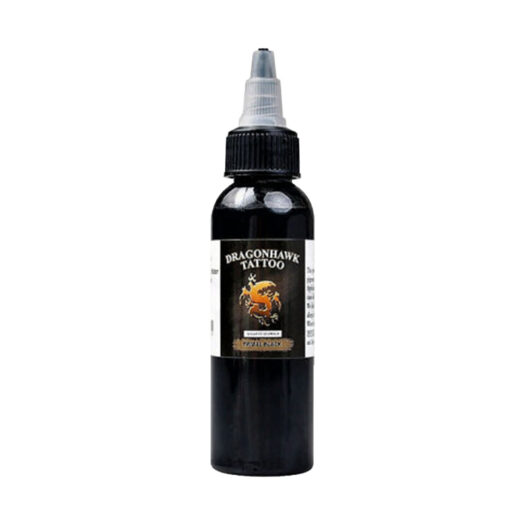 Dragonhawk black tattoo ink 2oz – 60ml
With the DragonHawk tribal black you have a good black ink in your hands, with which you can make beautiful smooth black lines.
Ingredients: Distilled water, alcohol and Glycerine
Content: 60 ML / 2 oz
Warning: This product is non-toxic and made from organic pigment. The pigment can cause an allergic reaction on some skin, we cannot guarantee the consequences. Pay attention! This product should only be used by professionals or under the supervision of experienced tattoo artists.
Read more
Share your thoughts!
Let us know what you think...
View or write reviews