Pilot G-2 – Gel Ink Rollerball Pen – Medium Tip
Pilot G-2 – Gel Ink Rollerball Pen – Medium Tip
The G-2 is a linked pen that combines technological performance and design. Its ergonomic grip makes it very easy to hold, while its highly resistant carbide ball maintains its shape and is extremely hard-wearing. You will be delighted by the fluidity of the ink and the intensity of the colours.
Features:
– Effectiveness and writing comfort thanks to the unique fluidity and ultra-softness of the Pilot-linked.
– An ergonomic pen with a rubber grip for better control and better writing comfort!
– Refillable product more economical and more environmentally friendly.
– Retractable tip: a pen ready in one click, no more cap lost!
– Refillable: Yes
– Writing width: 0.32 mm
– Tip size: 0.70 mm
Read more
Share your thoughts!
Let us know what you think...
View or write reviews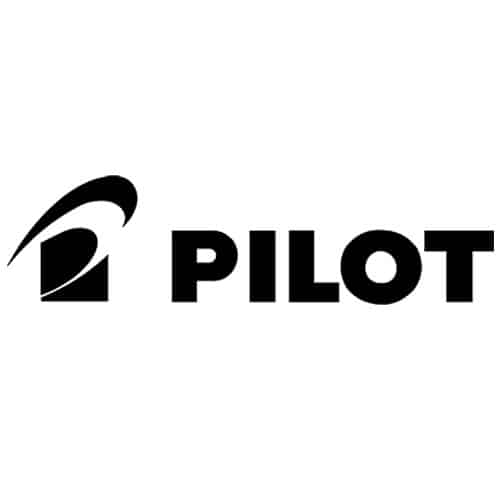 € 2.70
Available, shipped the same day
| | | | | | |
| --- | --- | --- | --- | --- | --- |
| | | Black | € 2.70 | 85 | |
| | | Blue | € 2.70 | 108 | |
| | | Red | € 2.70 | 2 | |
| | | Green | € 2.70 | 3 | |
| | | Violet | € 2.70 | 14 | |
| | | Bordeaux | € 2.70 | 7 | |
| | | Light Blue | € 2.70 | 12 | |
| | | Pink | € 2.70 | 6 | |
| | | Blue Black | € 2.70 | 6 | |
| | | Orange | € 2.70 | 11 | |
| | | Lime Green | € 2.70 | 6 | |
| | | Caramel | € 2.70 | 12 | |
| | | Sky Blue | € 2.70 | 2 | |
| | | Gold | € 2.70 | 11 | |
| | | Silver | € 2.70 | 9 | |
| | | Metallic Pink | € 2.70 | 4 | |
| | | Metallic Green | € 2.70 | 2 | |
| | | Metallic Blue | € 2.70 | 9 | |
| | | Metallic Violet | € 2.70 | 3 | |
| | | Pastel White | € 2.70 | 1 | |
| | | Pastel Yellow | € 2.70 | 7 | |
| | | Pastel Green | € 2.70 | 8 | |
| | | Pastel Blue | € 2.70 | 4 | |
| | | Pastel Violet | € 2.70 | 1 | |
| | | Pastel Pink | € 2.70 | 2 | |
| | | Neon Apricot | € 2.70 | 16 | |
| | | Neon Orange | € 2.70 | 16 | |
| | | Neon Red | € 2.70 | 28 | |
| | | Neon Pink | € 2.70 | 1 | |
| | | Neon Green | € 2.70 | 12 | |
| | | Neon Yellow | € 2.70 | 16 | |
Show all colours
Hide colours
Free shipping above € 89,-

Returns within 30 days

Pay as you wish, in advance or afterwards