Faber-Castell Polychromos colored pencils set of 24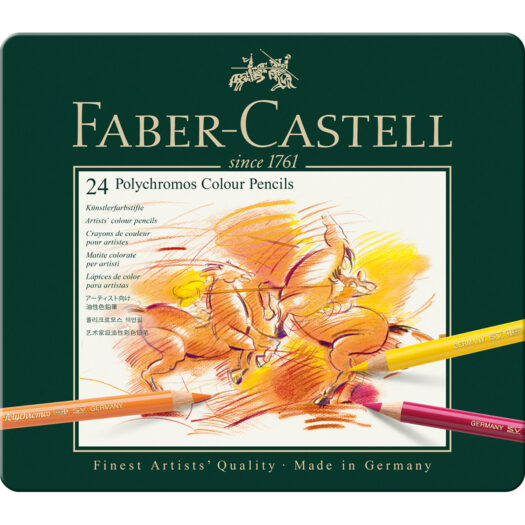 Faber-Castell Polychromos colored pencils set of 24
You can buy Faber-Castell pencils at Suitup Art Supplies!
The Faber-Castell polychromos colored pencils are enormously popular among professional artists and hobbyists. The polychromos is a very versatile colored pencil and is distinguished by the core which is made of oil instead of wax. The pencil is slightly harder than most colored pencils, but the pigment release remains as good as ever. This gives you more control over the coverage of the layers and allows you to color multiple layers on top of each other. This allows you to create depth more easily.  This makes the pencil great for realistic drawing.
Features:
Oil-based
Highly pigmented
Highly suitable for realistic drawing
Suitable for drawing multiple layers on top of each other
Great control over coverage
Good solubility with thinners
Easy to blend
Contents: 101 White, 104 Light Yellow Glaze, 107 Cadmium Yellow, 109 Dark Chrome Yellow, 110 Phthalo Blue, 115 Dark Cadmium Orange, 120 Ultramarine, 121 Pale Geranium Lake, 133 Magenta, 140 Light Ultramarine, 151 Helioblue Reddish, 163 Emerald Green, 168 Earth Green Yellowish, 171 Light Green, 177 Walnut Brown, 180 Raw Umber, 187 Burnt Ochre, 190 Venetian Red, 199 Black, 219 Deep Scarlet Red, 225 Dark Red, 264 Dark Phthalo Green, 271 Warm Grey II, 274 Warm Grey V
Read more
Share your thoughts!
Let us know what you think...
View or write reviews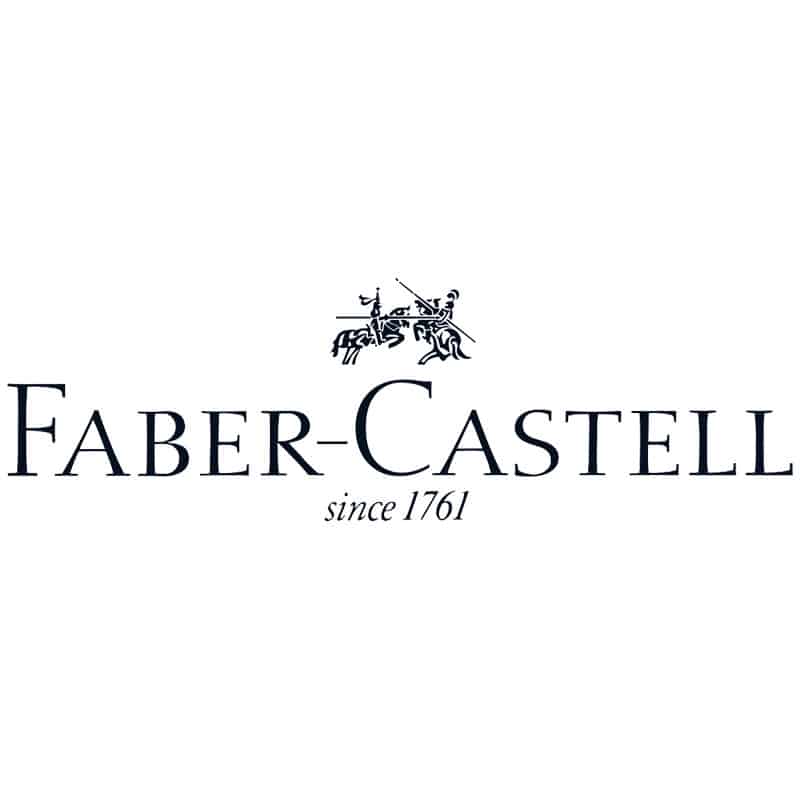 Out of stock