Clairefontaine Manga Paper – B4 storyboard paper – 1-fold layout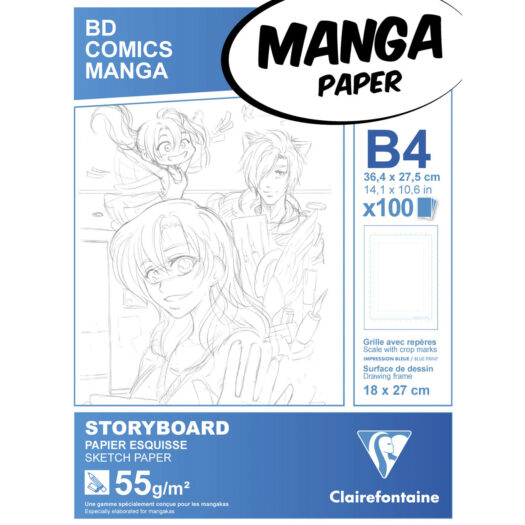 Clairefontaine Manga Paper – B4 storyboard paper – 1-fold layout
Clairefontaine Manga Paper is paper for making storyboards. Specially developed for drawing manga and comic books. The layout paper is great for sketching and drawing storyboards. Due to the transparency of the paper, it is also extremely suitable for tracing. The layouts on each page help you create panels. The blue indicators disappear when copying.
Characteristics
– manga paper
– 55 gr / m²
– 100 sheets
– acid-free
– for pencil, ink, drawing ink, marker, etc.
– with layouts for developing a panel
Read more
Share your thoughts!
Let us know what you think...
View or write reviews