Clairefontaine Kraft paper A5 Block – Brown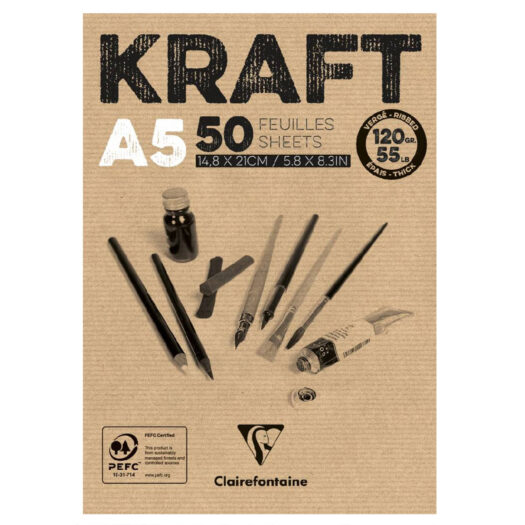 Clairefontaine Kraft paper A5 Block – Brown
This Clairefontaine Kraft paper block contains extra strong brown paper. This kraft paper consists of the specific long, unbleached natural fibers that give the kraft paper its characteristic color, strength and flexibility. Thanks to its striped texture, which resembles the traditional handmade Butten paper, this type of paper can absorb pigments very well. This makes it ideal for dry techniques such as drawing and sketching with pencil or other markers. And because of its durability, excellent wet techniques are also very suitable.
Details:
– Contains 50 sheets
– Weight 120 gr
– Glued to one of the short sides
– Brown paper
– Available in different sizes
Read more
Share your thoughts!
Let us know what you think...
View or write reviews