Bruynzeel coloring pencils set of 24 pieces in box
|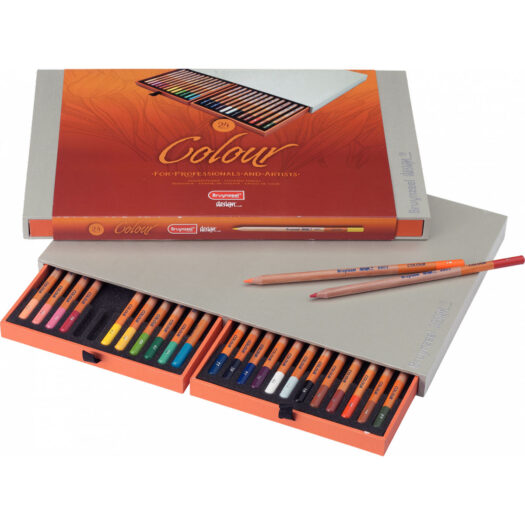 Bruynzeel coloring pencils set of 24 pieces in box
Buy Bruynzeel pencils at Suitup Art Supplies. Make the most beautiful drawings with these superior colored pencils. The Bruynzeel colored pencils are of very good quality and come in a handy storage box. The pencils give off a lot of color, because of the high-quality color pigments. Drawing with the colored pencils is fantastic. The crayon box contains bright, opaque colors that are very easy to work with. Effortlessly apply multiple layers of color on top of each other. You only need a little pressure, because the colors appear very bright on paper. The writing width of the pencils is 3.7mm. This set is perfect for beginners, hobbyists and professionals! Ideal for any artist, designer or illustrator.
Set of 12 bright colors in handy storage box
High quality
Easy to work with
Thickness: 3.7mm
Colors
75 Titanium Buff, 70 Naples Yellow Red, 71 Candy Pink, 38 Carmine, 31 Vermillion, 18 Permanent Orange, 25 Lemon Yellow, 19 Naples Yellow, 60 Light Green, 61 Dark Green, 62 Emerald Green, 51 Light Blue, 55 Cobalt Blue , 58 Prussian Blue, 91 Dark Violet, 59 Red Violet, 01 White, 73 Light Grey, 10 Black, 43 Dark Brown, 45 Havana Brown, 46 Sanguine, 27 Yellow Ocher, 63 Olive Green
Read more
Share your thoughts!
Let us know what you think...
View or write reviews