Kreul EL GRECO Water Colors set – 12 tubes of 12 ml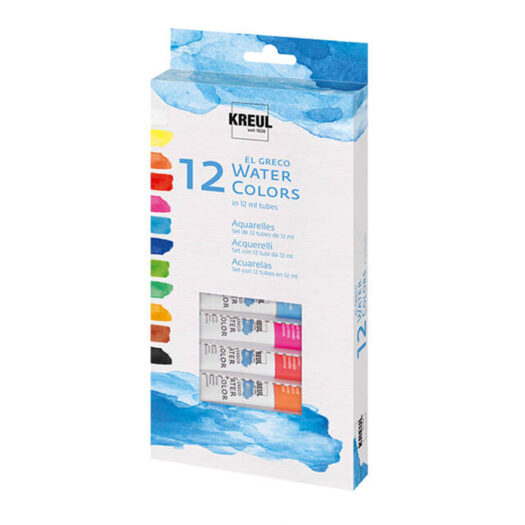 Kreul EL GRECO Water Colors set – 12 tubes of 12 ml
This watercolor paint is water-based, quick-drying, water-dilutable, lightfast and mixable with each other. The set contains 12 colors of 12ml each.
Characteristics:
– On waterbase
– Fast drying
– Water dilutable
– Lightfast
– Colors can be mixed with each other
– In aluminum tubes
– 1 x white, yellow, orange, red, magenta, cobalt blue, azure blue, light green, dark green, light ocher, burnt siena & black
Examples of applications:
– for painting canvas, cardboard, paper, stone, metal, leather and plastic
For whom:
– hobby artist
– arts and crafts
Read more
Share your thoughts!
Let us know what you think...
View or write reviews