Winsor & Newton Galeria Acrylic paint brush – round with short handle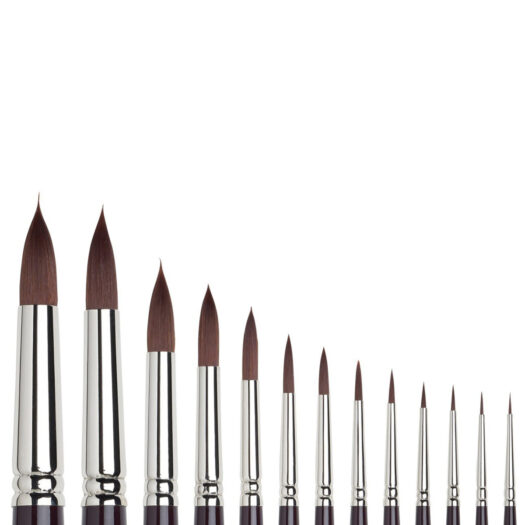 The Galeria brushes have been specially developed by Winsor & Newton, in collaboration with artists, for painting with acrylics. The versatility of acrylic paints can place high demands on brushes, so this range is made to be strong, resilient and flexible. The blend of synthetic threads provides control when applying thicker layers of paint, while maintaining its shape no matter how much water you use.
The series features a variety of shapes and two handle lengths. The short-handled brushes have a soft head and are ideal for glazing or a watercolor style of painting. The round brushes offer a good point for fine linear application. The brushes come in 13 sizes and range from No 00 which is ideal for painting the smallest lines, to No 16 which is perfect for coloring larger areas.
Specially developed for use with acrylic paints
Particularly suitable for 'watercolor techniques
Ideal for fine details, lines and glazes
Contains strong, resilient and flexible bristles
Round shape and short handle
Available in 13 sizes
Read more
Share your thoughts!
Let us know what you think...
View or write reviews