Liquitex Free Style Professional Acrylic Paint Spalter Brush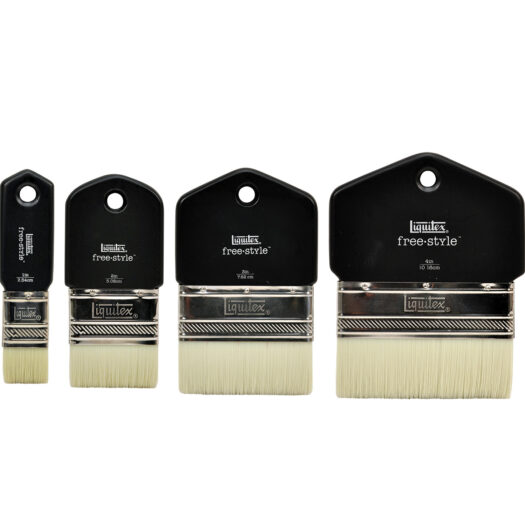 Liquitex Free Style Professional Acrylic Paint Spalter Brush
Buy Liquitex acrylic paint brushes at Suitup Art Supplies!
Get freestyling with these professional brushes. Designed with specific techniques in mind – from large canvas coverage to murals. Synthetic bristles are selected for the end purpose – for masonry, effects or smooth surfaces. Black non-slip matte-satin wood handles are molded to the hand and technique. Stainless steel ferrules are durable and rust resistant.
Get closer to your work with a spalter brush. The shorter bristles allow you to pick up, hold and manipulate color and mediums with ease and precision. Ideal when working with thick consistencies, loosening and smudging your work or making straight, solid marks and edges.
Synthetic nylon bristles
Non-slip matte handle
Stainless steel ferrule
Suitable for large scale applications
Available in sizes: 1″ (11x43x125mm) – 2″ (11x68x145mm) – 3″ (11x94x140mm) – 4″ (12x123x145mm)
Read more
Share your thoughts!
Let us know what you think...
View or write reviews