Liquitex Free Style Professional Acrylic Paint Brush – flat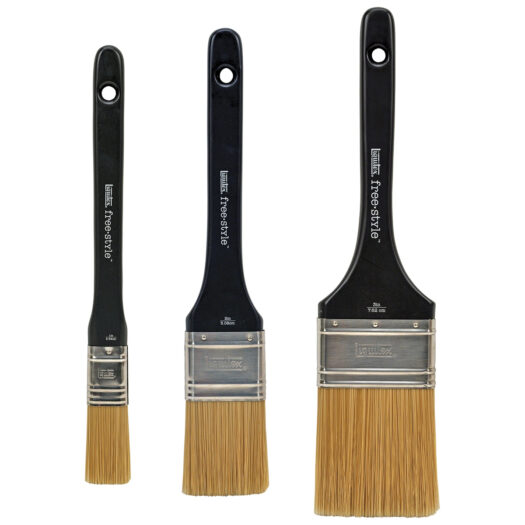 Liquitex Free Style Professional Acrylic Paint Brush – flat
Buy Liquitex acrylic paint brushes at Suitup Art Supplies!
Get freestyling with these professional brushes. Designed with specific techniques in mind – from large canvas coverage to murals. Synthetic bristles are selected for the end purpose – for masonry, effects or smooth surfaces. Black non-slip matte-satin wood handles are molded to the hand and technique. Stainless steel ferrules are durable and rust resistant.
The Liquitex Free Style flat brush is a professional long-handled brush with a rectangular, square end for powerful strokes and chisel-like lines. The durable nylon fibers have the ideal resilience and snap for acrylic media, while the weighted handle is ergonomically designed for balance and comfort.
Synthetic nylon bristles
Non-slip matte handle
Stainless steel ferrule
Suitable for large scale applications
Available in sizes: 1″ (21x34x280mm) – 2″ (22x57x295mm) – 3″ (25x82x320mm)
Read more
Share your thoughts!
Let us know what you think...
View or write reviews