Staedtler Fimo Professional – 85g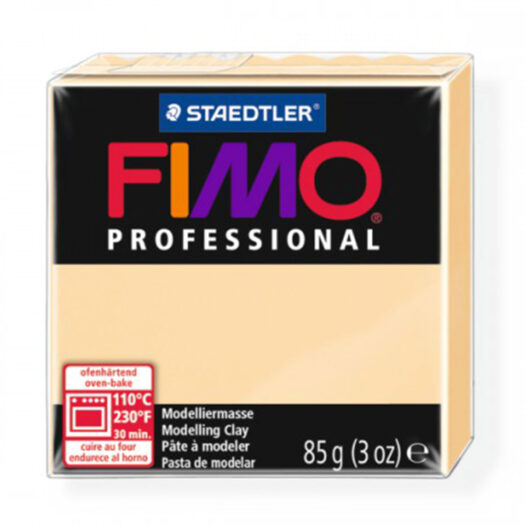 Staedtler Fimo Professional – 85g
Professional FIMO® clay used for fine details. Very stable in brilliant colours. The colours are mixed and the packaging is resealable. The figures made are baked in a domestic oven at 110°C for 30 min.
Characteristics
– Oven-hardening professional modelling clay block 85 g
– Former FIMO classic
– Premium quality for the finest results
– Very malleable and dimensionally stable
– True colours using the purest pigments for brilliant mixable colours
– Curing in the oven for up to 30 minutes at a temperature of 110°C
– Blocks are resealable and easy to open
– Recommended quality for specialists, experts and artists
Read more
Share your thoughts!
Let us know what you think...
View or write reviews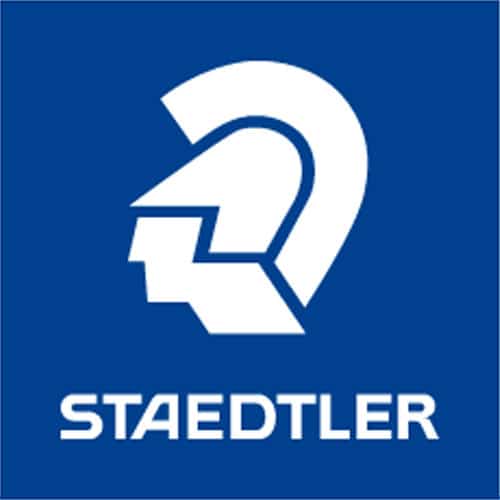 € 3.40
Available, shipped the same day
| | | | | | |
| --- | --- | --- | --- | --- | --- |
| | | 0 White | € 3.4 | 4 | |
| | | 9 Black | € 3.4 | 4 | |
| | | 80 Dolphin Grey | € 3.4 | 2 | |
| | | 77 Chocolate | € 3.4 | 4 | |
| | | 74 Terracotta | € 3.4 | 4 | |
| | | 62 Lavender | € 3.4 | 5 | |
| | | 61 Violet | € 3.4 | 3 | |
| | | 6 Lilac | € 3.4 | 2 | |
| | | 57 Leaf Green | € 3.4 | 4 | |
| | | 500 True Green | € 3.4 | 5 | |
| | | 5 Sap Green | € 3.4 | 3 | |
| | | 4 Orange | € 3.4 | 4 | |
| | | 34 Navy Blue | € 3.4 | 3 | |
| | | 33 Ultramarine | € 3.4 | 5 | |
| | | 32 Turquoise | € 3.4 | 4 | |
| | | 300 True Blue | € 3.4 | 2 | |
| | | 29 Carmine | € 3.4 | 3 | |
| | | 210 True Magenta | € 3.4 | 14 | |
| | | 200 True Red | € 3.4 | 4 | |
| | | 17 Ochre | € 3.4 | 3 | |
| | | 100 True Yellow | € 3.4 | 6 | |
| | | 1 Lemon | € 3.4 | 6 | |
| | | 2 Champagne | € 3.4 | 2 | |
| | | 23 Bordeaux | € 3.4 | 3 | |
Show all colours
Hide colours
Free shipping above € 89,-

Returns within 30 days

Pay as you wish, in advance or afterwards