Molotow ONE4ALL™ Refill 30ml
Molotow ONE4ALL™ Refill 30ml
The Molotow ONE4ALL ™ Refill 30ml is a high-quality acrylic paint with a great versatility of applications: as a filler for markers, to be used with brushes, Airbrush, sponges & tampon techniques, stamps, etc.
The extremely highly pigmented acrylic paint offers optimal coverage, while retaining all liquid properties of an ink. Fast drying, 100% light-fast, weather resistant, durable, with a matte finish and of course without solvents.
The One4All can be ideally used on a large number of surfaces: metal, plastic, glass, leather, clay, etc.). Ideal for use on shoes and furniture. It can also be used on absorbent surfaces: (paper, cardboard, textile, ceramics, wood, etc.) such as posters, canvas, shirts, signs and much more …
dilutable with acetone or water.
Attention! Do not mix the One4All with alcohol-based inks!
One bottle contains 30ml. With the special filler cap you can easily fill your markers or your airbrush.
Read more
Share your thoughts!
Let us know what you think...
View or write reviews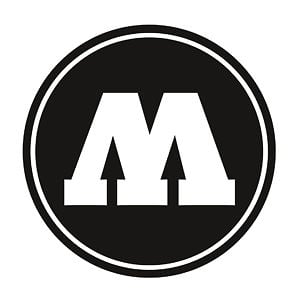 € 5.95
Available, shipped the same day
| | | | | | |
| --- | --- | --- | --- | --- | --- |
| | | RF / 006 / Zinc Yellow | € 5.95 | 2 | |
| | | RF / 233 / Purple Violet | € 5.95 | 1 | |
| | | RF / 161 / Shock Blue Middle | € 5.95 | 2 | |
| | | RF / 230 / Shock Blue | € 5.95 | 2 | |
| | | RF / 027 / Petrol | € 5.95 | 1 | |
| | | RF / 043 / Dark Violet | € 5.95 | 1 | |
| | | RF / 232 / Magenta | € 5.95 | 1 | |
| | | RF / 231 / Fuchsia | € 5.95 | 1 | |
| | | RF / 160 / Signal White | € 5.95 | 2 | |
| | | RF / 229 / Nature White | € 5.95 | 2 | |
| | | RF / 115 / Vanilla Pastel | € 5.95 | 1 | |
| | | RF / 117 / Peach Pastel | € 5.95 | 2 | |
| | | RF / 207 / Skin Pastel | € 5.95 | 1 | |
| | | RF / 020 / Lago Blue Pastel | € 5.95 | 2 | |
| | | RF / 201 / Lilac Pastel | € 5.95 | 1 | |
| | | RF / 202 / Ceramic Light Pastel | € 5.95 | 2 | |
| | | RF / 209 / Blue Violet Pastel | € 5.95 | 2 | |
| | | RF / 203 / Cool Grey Pastel | € 5.95 | 2 | |
| | | RF / 237 / Grey Blue Light | € 5.95 | 2 | |
| | | RF / 238 / Grey Blue Dark | € 5.95 | 2 | |
| | | RF / 200 / Neon Pink | € 5.95 | 2 | |
| | | RF / 234 / Calypso Middle | € 5.95 | 1 | |
| | | RF / 206 / Lagoon Blue | € 5.95 | 2 | |
| | | RF / 235 / Turquoise | € 5.95 | 2 | |
| | | RF / 236 / Poison Green | € 5.95 | 2 | |
| | | RF / 221 / Grasshopper | € 5.95 | 2 | |
| | | RF / 222 / KACAO77 Green | € 5.95 | 2 | |
| | | RF / 096 / Mr Green | € 5.95 | 2 | |
| | | RF / 145 / Future Green | € 5.95 | 1 | |
| | | RF / 205 / Amazonas Light | € 5.95 | 1 | |
| | | RF / 092 / Hazelnut Brown | € 5.95 | 1 | |
| | | RF / 010 / Lobster | € 5.95 | 2 | |
| | | RF / 208 / Ocher Brown Light | € 5.95 | 1 | |
| | | RF / 220 / Neon Yellow Fluorescent | € 5.95 | 2 | |
| | | RF / 218 / Neon Orange Fluorescent | € 5.95 | 1 | |
| | | RF / 217 / Neon Pink Fluorescent | € 5.95 | 2 | |
| | | RF / 219 / Neon Green Fluorescent | € 5.95 | 1 | |
| | | RF / 223 / Metallic Black | € 5.95 | 2 | |
| | | RF / 224 / Metallic Blue | € 5.95 | 1 | |
| | | RF / 225 / Metallic Pink | € 5.95 | 1 | |
| | | RF / 226 / Metallic Green | € 5.95 | 8 | |
| | | RF / 227 / Metallic Silver | € 5.95 | 3 | |
| | | RF / 228 / Metallic Gold | € 5.95 | 4 | |
Show all colours
Hide colours
Free shipping above € 89,-

Returns within 30 days

Pay as you wish, in advance or afterwards