Ghiant Airpower Airbrush Propellant – 750ml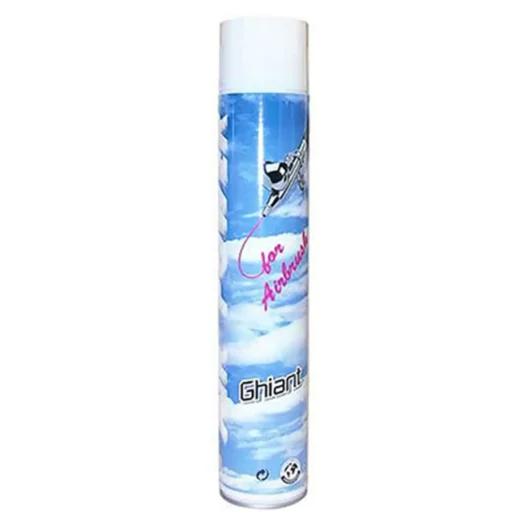 The Ghiant Airpower propellant spray can is ideal if you want to work in places where you can't easily reach with a compressor or places without access to electricity. Another advantage is that you are not bothered by the noise of a compressor. This spray can makes it possible to create your art in the most impossible places.
Compressed air for airbrush
3.6 bar at room temperature
Contents: 750ml propellant
Read more
Share your thoughts!
Let us know what you think...
View or write reviews
Compressed air for airbrush
3.6 bar at room temperature
Contents: 750ml propellant
Out of stock