Old Holland New Masters Acrylic Gesso – white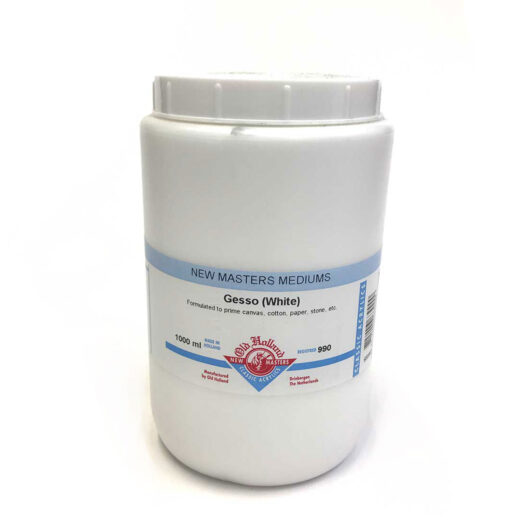 Old Holland New Masters Acrylic Gesso – white
You can buy Gesso primer at Suitup Art Supplies. The New Masters Gesso from Old Holland is a premium dense gesso primer which gives high pigmentation and great coverage on any surface. Use the primer on various surfaces such as canvas, cotton, paper and stone. They can be thinned with water, up to a maximum of 20%. You can apply several layers of gesso on top of each other, with 3 to 4 hours drying time between layers. They are suitable as a primer for acrylic paint, oil paint, water colour and egg tempera. Available in a pot of 500ml and 1000ml.
Read more
Share your thoughts!
Let us know what you think...
View or write reviews