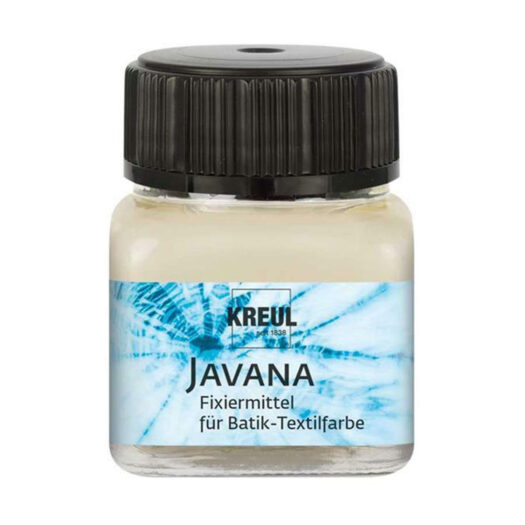 KREUL Javana Batik Fixing Media
When washing tie-dyed fabrics, the colors often weaken or even give off color. To avoid this kind of color loss, you can add the liquid KREUL Javana fixative for batik fabric dye to improve the color intensity and lightfastness by fixing the colors in the fabrics. This fixative medium is available in 20 ml vials.
KREUL Javana Fixing Medium for Batik- this is how it works:
– Rinse textile fabric with cold water to remove paint residues.
– Fill the clean plastic bucket with water so that the dust is covered with water.
– 20 ml KREUL Javana Fixing Medium for Batik, add to the water per 1.4 kg dry weight and stir well.
– Add the still wet textile material and let it soak for at least 15 minutes.
– Turn often so that the fixative is well distributed.
– Then rinse the fixed fabrics well.
Read more
Share your thoughts!
Let us know what you think...
View or write reviews