Daniel Smith watercolor half pan sets – 24 colors in metal tin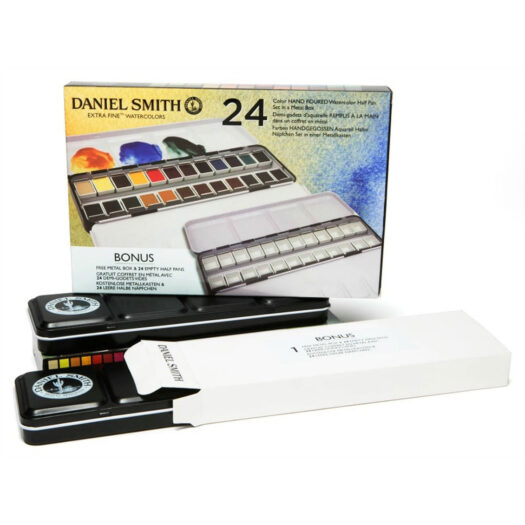 Daniel Smith watercolor half pan sets – 24 colors in metal tin
You can buy watercolors at Suitup Art Supplies, the webshop for all your art supplies. Daniel Smith's new half-pans are partly filled with watercolor paint. The other part of is left blank so you can decide how you want to use it. The watercolors are poured by hand. This is incredibly labor intensive and offers the purest form of professional watercolor. It takes 3 to 4 pours over a period of several months to create the Daniel Smith watercolor pans. The 24 unique colors are beautiful to use on their own or to mix. The 12 colors are in a sturdy metal tin.
Watercolor Daniel Smith
Watercolor set for watercolor painting, watercolor painting
Watercolor for beginners and advanced
Handmade
Professional artist quality
Highly pigmented
Made in the USA
24 colors:
Buff Titanium, Hansa Yellow Light, Quinacridone Gold, Hansa Yellow Deep, Pyrrol Scarlet, Permanent Alizarin Crimson, Quinacridone Rose, Ultramarine Blue, Cerulean Blue, Chromium, Phthalo Blue (GS), Cobalt Turquoise, Phthalo Green (BS), Sap Green, Perylene Green, Undersea Green, Raw Sienna Light, Yellow Ocher, Goethite (Brown Ocher), Indian Red, Quinacridone Burnt Orange, Burnt Sienna, Burnt Umber, Raw Umber, Jane's Gray
Read more
Share your thoughts!
Let us know what you think...
View or write reviews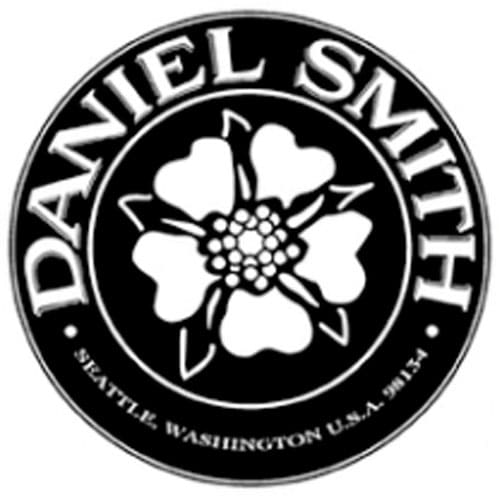 Out of stock