Posca PC-8K – 8 mm Broad Tip Marker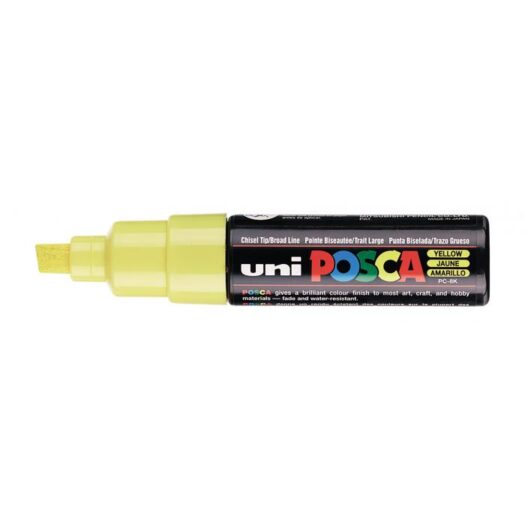 Posca PC-8K – 8 mm Broad Tip Marker
The PC-8K's wide chisel tip is perfect for tracing curves and covering large areas.
Posca's 8mm water-based tip is ideal for professionals. The marker is suitable for various purposes such as sketching, tagging, both indoor and outdoor use.
Water-based paint.
Read more
Share your thoughts!
Let us know what you think...
View or write reviews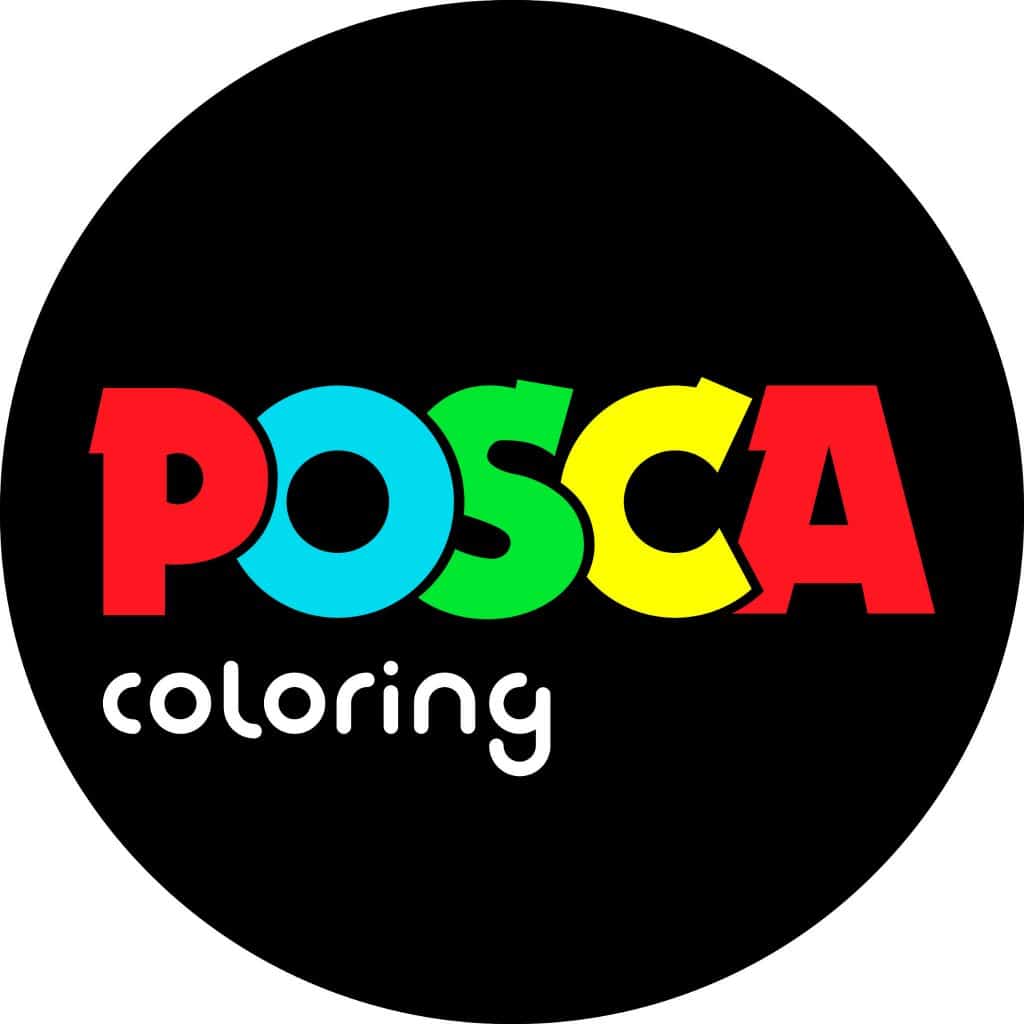 € 4.95
Available, shipped the same day
| | | | | | |
| --- | --- | --- | --- | --- | --- |
| | | Posca Black | € 4.95 | 8 | |
| | | Posca White | € 4.95 | 1 | |
| | | Posca Light Blue | € 4.95 | 6 | |
| | | Posca Beige | € 4.95 | 5 | |
| | | Posca Green | € 4.95 | 4 | |
| | | Posca Light Green | € 4.95 | 1 | |
| | | Posca Orange | € 4.95 | 4 | |
| | | Posca Dark Orange | € 4.95 | 3 | |
| | | Posca Fluor Orange | € 4.95 | 4 | |
| | | Posca Fluor Light Orange | € 4.95 | 6 | |
| | | Posca Brown | € 4.95 | 3 | |
| | | Posca Metallic Blue | € 4.95 | 4 | |
| | | Posca Metallic Red | € 4.95 | 7 | |
| | | Posca Ivory | € 4.95 | 2 | |
| | | Posca Metallic Violet | € 4.95 | 2 | |
| | | Posca Red Wine | € 4.95 | 5 | |
| | | Posca Yellow | € 4.95 | 6 | |
| | | Posca Violet | € 4.95 | 8 | |
| | | Posca Pink | € 4.95 | 5 | |
| | | Posca Grey | € 4.95 | 3 | |
| | | Posca Slate Grey | € 4.95 | 5 | |
| | | Posca Light Orange | € 4.95 | 6 | |
| | | Posca Metallic Green | € 4.95 | 5 | |
| | | Posca Metallic Gold | € 4.95 | 5 | |
| | | Posca Bronze | € 4.95 | 8 | |
| | | Posca Metallic Silver | € 4.95 | 6 | |
| | | Posca Fluor Green | € 4.95 | 1 | |
| | | Posca Fluor Red | € 4.95 | 3 | |
| | | Posca Fluorescent Turquoise | € 4.95 | 5 | |
| | | Posca Fluor Pink | € 4.95 | 3 | |
| | | Posca Fluor Yellow | € 4.95 | 4 | |
| | | Posca Metallic Blue | € 4.95 | 2 | |
Show all colours
Hide colours
Free shipping above € 89,-

Returns within 30 days

Pay as you wish, in advance or afterwards