Molotow ONE4ALL™ Refill 180ml
Molotow ONE4ALL™ Refill 180ml
The Molotow ONE4ALL ™ Refill 180ml is a high-quality acrylic paint with a great versatility in applications: as a filler for markers, to be used with brushes, Airbrush, sponges & tampon techniques, stamps, etc.
The extremely highly pigmented acrylic paint offers optimal coverage, while retaining all the liquid properties of an ink. Fast drying, 100% light-fast, weather resistant, durable, with a matte finish and without solvents. Suitable on a wide variety of surfaces: metal, plastic, glass, leather, clay, etc.). It can also be used on absorbent surfaces: (paper, cardboard, textile, ceramics, wood, etc.) dilutable with acetone or water.
Pay attention! Do not mix the One4All with alcohol-based inks!
Read more
Share your thoughts!
Let us know what you think...
View or write reviews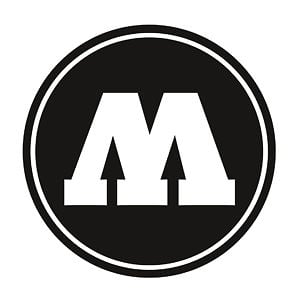 € 18.25
Available, shipped the same day
| | | | | | |
| --- | --- | --- | --- | --- | --- |
| | | RF / 006 / Zinc Yellow | € 18.25 | 1 | |
| | | RF / 085 / DARE Orange | € 18.25 | 1 | |
| | | RF / 013 / Signal Red | € 18.25 | 2 | |
| | | RF / 233 / Purple Violet | € 18.25 | 1 | |
| | | RF / 161 / Shock Blue Middle | € 18.25 | 1 | |
| | | RF / 230 / Shock Blue | € 18.25 | 1 | |
| | | RF / 204 / True Blue | € 18.25 | 1 | |
| | | RF / 027 / Petrol | € 18.25 | 2 | |
| | | RF / 043 / Dark Violet | € 18.25 | 1 | |
| | | RF / 042 / Violet HD | € 18.25 | 1 | |
| | | RF / 232 / Magenta | € 18.25 | 1 | |
| | | RF / 231 / Fuchsia | € 18.25 | 1 | |
| | | RF / 180 / Signal Black | € 18.25 | 1 | |
| | | RF / 229 / Nature White | € 18.25 | 2 | |
| | | RF / 115 / Vanilla Pastel | € 18.25 | 1 | |
| | | RF / 117 / Peach Pastel | € 18.25 | 1 | |
| | | RF / 020 / Lago Blue Pastel | € 18.25 | 1 | |
| | | RF / 201 / Lilac Pastel | € 18.25 | 3 | |
| | | RF / 202 / Ceramic Light Pastel | € 18.25 | 1 | |
| | | RF / 209 / Blue Violet Pastel | € 18.25 | 1 | |
| | | RF / 203 / Cool Grey Pastel | € 18.25 | 1 | |
| | | RF / 238 / Grey Blue Dark | € 18.25 | 2 | |
| | | RF / 200 / Neon Pink | € 18.25 | 1 | |
| | | RF / 234 / Calypso Middle | € 18.25 | 1 | |
| | | RF / 236 / Poison Green | € 18.25 | 1 | |
| | | RF / 221 / Grasshopper | € 18.25 | 2 | |
| | | RF / 222 / KACAO77 Green | € 18.25 | 1 | |
| | | RF / 096 / Mr Green | € 18.25 | 1 | |
| | | RF / 145 / Future Green | € 18.25 | 1 | |
| | | RF / 205 / Amazonas Light | € 18.25 | 1 | |
| | | RF / 092 / Hazelnut Brown | € 18.25 | 1 | |
| | | RF / 010 / Lobster | € 18.25 | 2 | |
| | | RF / 220 / Neon Yellow Fluorescent | € 18.25 | 2 | |
| | | RF / 218 / Neon Orange Fluorescent | € 18.25 | 1 | |
| | | RF / 217 / Neon Pink Fluorescent | € 18.25 | 2 | |
| | | RF / 219 / Neon Green Fluorescent | € 18.25 | 2 | |
Show all colours
Hide colours
Free shipping above € 89,-

Returns within 30 days

Pay as you wish, in advance or afterwards