Molotow ONE4ALL Acrylic Twin 1,5 – 4 mm Marker
The color range of ONE4ALL Acrylic Twin Pumpmarkers has been expanded with 24 new colors. In addition, every Acrylic Twin comes with a free Refill Extension (quick and clean refill helper) – for more filling power and fun mixing your own color shades.
Highly opaque and UV resistant on almost all surfaces, the durable ONE4ALL acrylic marking system is built to refill and is always reliable in all its functions. Low wear and many possible applications add value to these markers. Whether surfboard, canvas, refrigerator, graffiti or sneakers: nothing is impossible. The ONE4ALL Acrylic Twin is available in 48 color shades. In addition, you can mix your individual shades by using the corresponding Empty Twin Pump Marker and the 50 ONE4ALL refills. Effect colors make colors exciting.
In addition to high-quality applications and works of art (mixed media), the ONE4ALL acrylic color system is ideal for designing decorative objects on almost all surfaces. Quality limitations and loss of color characteristics may occur when using unclean or improperly prepared surfaces. In general, a preliminary check of the color on the chosen surface in a discreet place is recommended.
Please note that absorbent, flexible and uneven surfaces are naturally more unsuitable for paintings than smooth and non-absorbent surfaces.
Read more
Share your thoughts!
Let us know what you think...
View or write reviews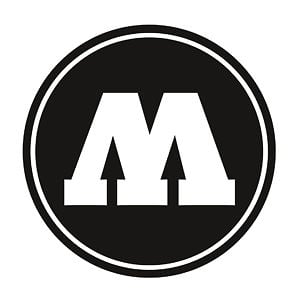 € 6.10
Available, shipped the same day
| | | | | | |
| --- | --- | --- | --- | --- | --- |
| | | 006 Zinc Yellow | € 6.10 | 2 | |
| | | 085 DARE Orange | € 6.10 | 4 | |
| | | 086 Burgundy | € 6.10 | 1 | |
| | | 233 Purple Violet | € 6.10 | 2 | |
| | | 161 Shock Blue Middle | € 6.10 | 2 | |
| | | 204 True Blue | € 6.10 | 2 | |
| | | 027 Petrol | € 6.10 | 5 | |
| | | 042 Currant | € 6.10 | 2 | |
| | | 232 Magenta | € 6.10 | 1 | |
| | | 231 Fuchsia Pink | € 6.10 | 2 | |
| | | 200 Neon Pink | € 6.10 | 1 | |
| | | 234 Calypso Middle | € 6.10 | 1 | |
| | | 206 Lagoon Blue | € 6.10 | 3 | |
| | | 235 Turquoise | € 6.10 | 2 | |
| | | 236 Poison Green | € 6.10 | 4 | |
| | | 221 Grasshopper | € 6.10 | 2 | |
| | | 222 KAKA077 Green | € 6.10 | 1 | |
| | | 096 MISTER GREEN | € 6.10 | 1 | |
| | | 205 Amazonas Light | € 6.10 | 1 | |
| | | 092 Hazelnut Brown | € 6.10 | 3 | |
| | | 010 Lobster | € 6.10 | 3 | |
| | | 160 Signal White | € 6.10 | 2 | |
| | | 115 Vanilla Pastel | € 6.10 | 2 | |
| | | 009 Sahara Beige Pastel | € 6.10 | 2 | |
| | | 117 Peach Pastel | € 6.10 | 4 | |
| | | 207 Skin Pastel | € 6.10 | 3 | |
| | | 020 Lago Blue Pastel | € 6.10 | 2 | |
| | | 201 Lilac Pastel | € 6.10 | 1 | |
| | | 202 Ceramic Light Pastel | € 6.10 | 3 | |
| | | 209 Blue Violet Pastel | € 6.10 | 2 | |
| | | 203 Cool Grey Pastel | € 6.10 | 2 | |
| | | 238 Grey Blue Dark | € 6.10 | 2 | |
| | | 220 Neon Yellow Fluorescent | € 6.10 | 3 | |
| | | 218 Neon Orange Fluorescent | € 6.10 | 3 | |
| | | 217 Neon Pink Fluorescent | € 6.10 | 3 | |
| | | 219 Neon Green Fluorescent | € 6.10 | 3 | |
| | | 223 Metallic Black | € 6.10 | 6 | |
| | | 224 Metallic Blue | € 6.10 | 2 | |
| | | 227 Metallic Silver | € 6.10 | 4 | |
Show all colours
Hide colours
Free shipping above € 89,-

Returns within 30 days

Pay as you wish, in advance or afterwards