Ecoline Brush Pen Set Beige Pink 5 Pieces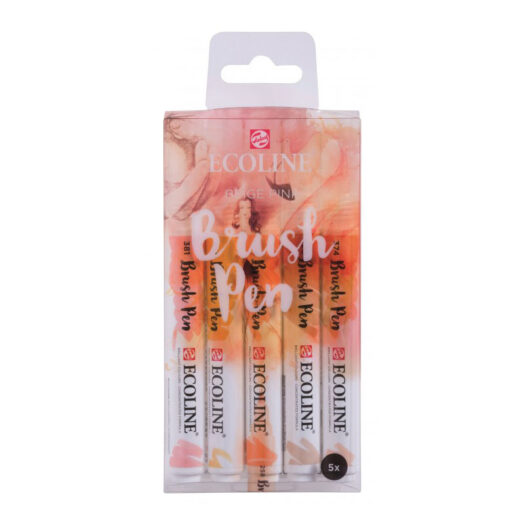 Ecoline Brush Pen Set Beige Pink 5 Pieces
Set with 5 skin tones in the colours: 381 pastel red, 439 sepia light, 258 apricot, 420 beige, 374 pink beige
The Ecoline Brush Pen by Talens is very user-friendly. Handy when travelling and ideal if you are working in a place that has to remain clean. In addition, the brush pen is odourless. You can use the Brush Pen for thin, precise lines or for more wild strokes. In addition to line work, the pen can also be used to colour in larger areas. The Brush Pen is suitable for both a quick sketch and for applying the final details. Use the Brush Pen also for writing with a brush effect. The thick and thin lines create a calligraphy effect. Due to the resilient brush tip, the brush pen is also ideal for handlettering.
Forgotten to put the cap on the pen? Did you forget to do this and did the brush tip dry out? No problem, you can easily save it by moistening it with water.
Read more
Product Specifications
| | |
| --- | --- |
| Color Filter | Beige, Brown, Orange, Yellow |
| GTIN/EAN | 8712079408176 |
Read more
Share your thoughts!
Let us know what you think...
View or write reviews