How to Tie Dye a shirt
---
Tie dye is a hugely popular diy and great fun to do. Shirts, hoodies, pants, caps, jogging suits, everything becomes more fun with a tie dye effect! Get creative on an old piece of clothing or order a white t-shirt to go with it. But how does that work exactly, tie dye? Here you can read how to easily dye your own t-shirt with tie dye and learn the basic technique.
What you'll need:
You will of course need tie dye paint, the t-shirt you want to dye, squeeze bottles and possibly gloves, apron and tablecloth. The QBIX Tie Dye Kit contains everything you need.
Step 1:
First, lay your t-shirt down flat. Your t-shirt should be clean (tie dye works best on natural cotton fabrics). The t-shirt should also be slightly damp when you start folding it and adding the dye. After this, pinch the t-shirt in the middle (or use a fork to do this) and start twisting the fabric. Keep turning until the shirt is formed into a round disk, as shown in the picture.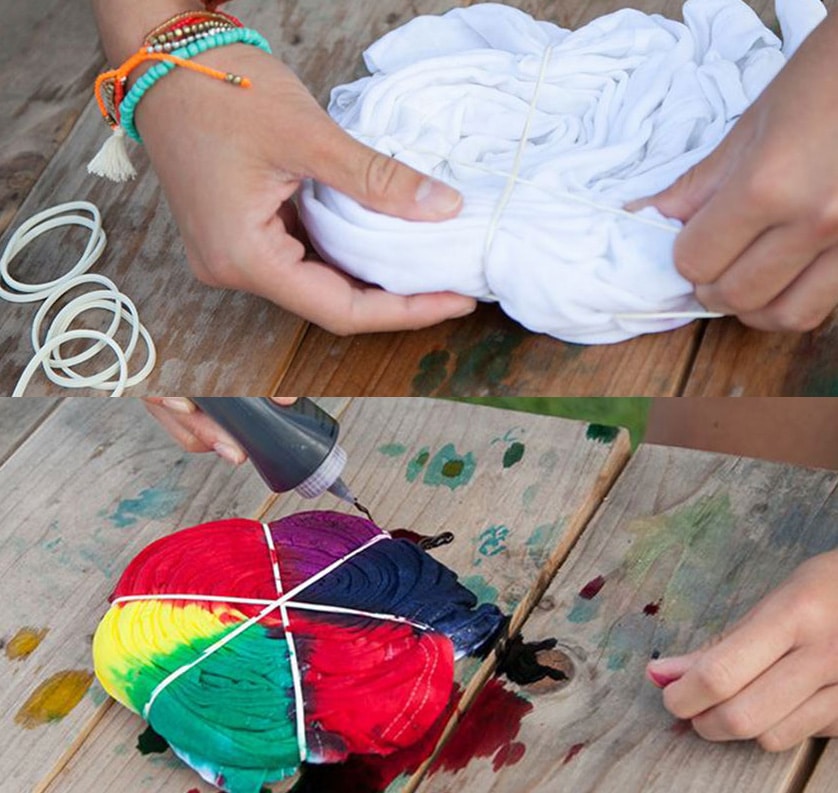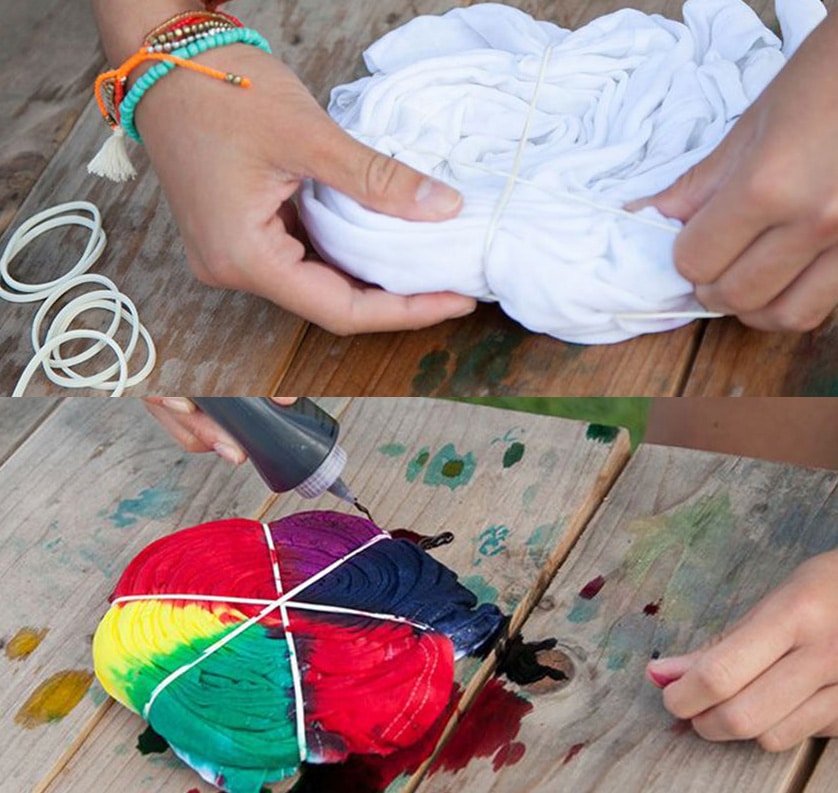 Step 4:
If the t-shirt is covered in paint, place it in a plastic bag and let the paint soak in. The shirt should remain moist, so it works well to place it in a sealed plastic bag. Leave the t-shirt in the bag for 6-8 hours or even all night for best results.
Step 5:
After the paint has been allowed to soak in properly, it's time to pull or cut the rubber bands off. Rinse your t-shirt under the faucet until the water is translucent, revealing your tie dye design! Wash the t-shirt in the washing machine, without other clothing. Good luck!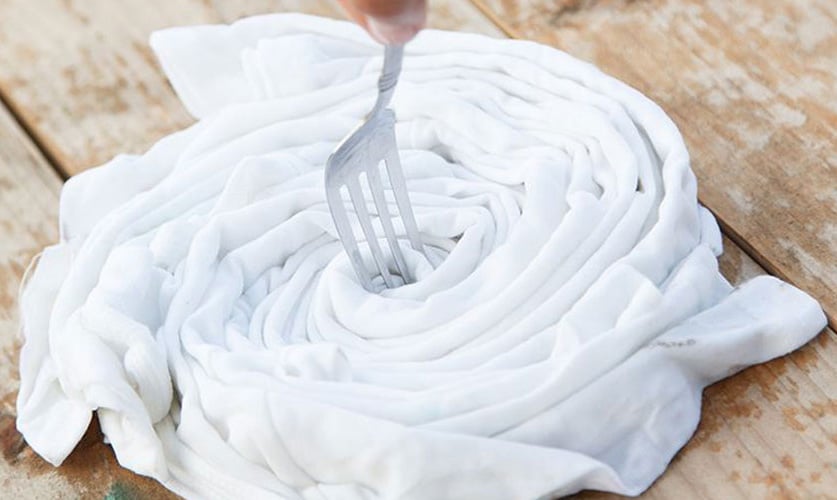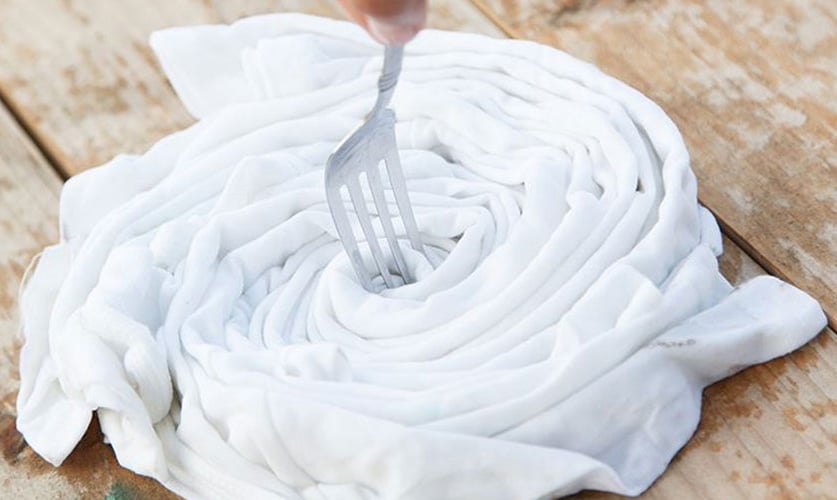 Step 2:
Use the rubber bands, string or zip ties to keep the shape in the t-shirt. Place at least three rubber bands in the center of the disk, dividing the disk into six parts.
Step 3:
Now you're finally ready to paint! It is possible to do this inside, but it does make a huge mess, so especially if you plan to do this with children, it is recommended to paint outside. If necessary, use a disposable tablecloth to keep the surface clean and gloves. After this, put the paint in the squeeze bottles. Tie dye paint is often in powder form to which you need to add water and shake well. 
After this, squeeze the paint over the t-shirt however you like. To get a spiral shape, paint the parts of the shirt separated by the rubber bands in different colors. Paint both sides and also try to squeeze paint in between the folds so that the paint also gets to the center of the t-shirt.