Dragonhawk Complete tattoo starter set – Money
Dragonhawk Complete tattoo starter set – Money
The Dragon Hawk tattoo kit contains everything needed to get a tattoo. The package contains 2 tattoo guns, so you can easily change the line width without having to change your needle. Furthermore, it contains transfer paper to transfer the image to the skin. Finally, needles, tips, cups, elastics and gloves are included to get started right away.
Tattoo machine for putting on tattoo sleeve, tattoo hand, tattoo tribal, tattoo letters, tattoo cover up, forearm tattoo, arm tattoo, wrist tattoo, ankle tattoo, leg tattoo and all types of tattoos.
Content Packaging:
– 2 classic tattoo guns
– 1 tattoo power supply
– 1 foot pedal
– 2 power cables
– 10 needles
– 10 needle tips
– 20 ink cups
– 1 Transfer paper
– 10 Elastics
– 3 Allen keys
Read more
Share your thoughts!
Let us know what you think...
View or write reviews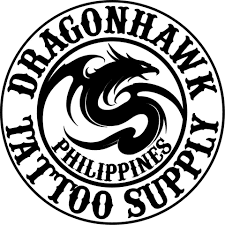 Out of stock