Essdee Fine Quality Scraperboards Black – 10 pieces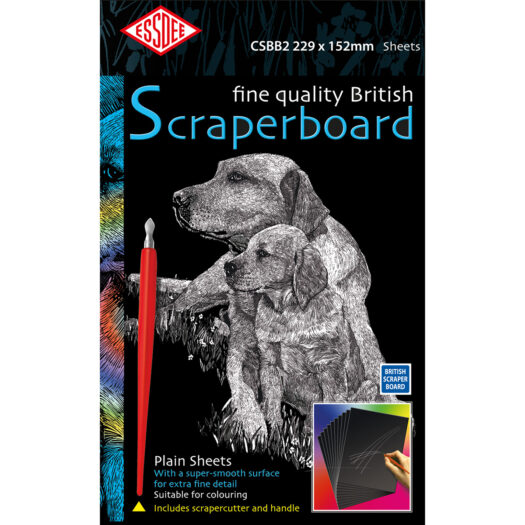 Essdee Fine Quality Scraperboards Black – 10 pieces
Essdee Fine Quality Scraperboard is heavily coated with china clay, creating a smooth surface that is then overprinted with black ink. A sharp scraping tool is used to carve a line through the ink, revealing the white carpet pad. It is an artistic medium that is clear and precise. Its super-smooth surface is used by illustrators and professional artists around the world and allows for very detailed work. It can also be used extensively as an ideal airbrush medium. Engraving is as easy as drawing with a pencil, and with largely the same action. The board offers extreme contrast with dense black and pure white. Scraperboard can then be colored and manipulated into many interesting possibilities.
Package includes 10 sheets of black scraperboard and a scraper tool.
152 x 229mm
Read more
Share your thoughts!
Let us know what you think...
View or write reviews