Solo Goya TRITON Acrylic paint – 750ml
Solo Goya TRITON acrylic paint has good coverage, especially productive, water-dilutable, mixable, quick-drying, light fast, water-resistant, for paper, wood, canvas and cardboard
Thanks to the high pigment content, this acrylic paint has a bright color intensity. The ready-to-use paint is easy to dilute with water and all colors can be mixed well with each other, is waterproof after drying and does not yellow. Lubricates easily and lightfast.
1 jar of 750ml is enough to cover a surface of 3 to 4 m2.
Additional description:
– high color intensity, brilliant clarity
– very good coverage, contains lightfast pigments
– soft, smooth consistency
– medium viscosity
– creamy paintable
– water dilutable
– miscible with each other
– dries quickly and evenly to a satin finish
– waterproof after drying
– corresponds to DIN EN 71-3
Examples of applications:
– for painting paper, cardboard, canvas, stone, metal, leather or plastic
– Suitable for indoor and outdoor use
For whom:
– schools
– hobby artist
– arts and crafts
Product features:
– Content: 750 ml
– 51 colors
Read more
Share your thoughts!
Let us know what you think...
View or write reviews
10%

Discount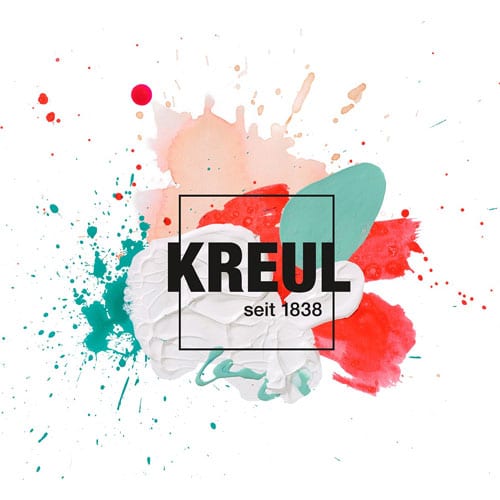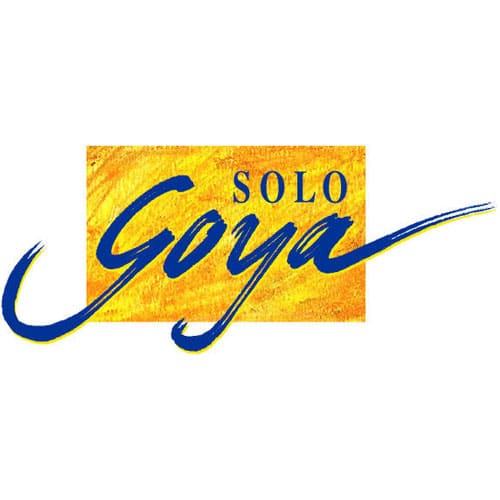 € 8.00 – € 21.95

Available, shipped the same day
| | | | | | |
| --- | --- | --- | --- | --- | --- |
| | | Mixing White | € 9.70 | 8 | |
| | | White | € 8.25 | 1 | |
| | | Ivory | € 9.70 | 6 | |
| | | Beige | € 9.70 | 2 | |
| | | Citron | € 9.70 | 1 | |
| | | Maize Yellow | € 9.70 | 3 | |
| | | Genuine Yellow Medium | € 9.70 | 2 | |
| | | Cadmium Yellow | € 9.70 | 1 | |
| | | Terracotta | € 9.70 | 1 | |
| | | Brilliant Ocher Light | € 8.00 | 6 | |
| | | Genuine Orange | € 9.70 | 3 | |
| | | Apricot | € 9.70 | 2 | |
| | | Vermilion Red | € 9.70 | 6 | |
| | | Genuine Red | € 9.70 | 7 | |
| | | Oxide Red | € 9.70 | 1 | |
| | | Bordeaux | € 12.55 | 3 | |
| | | Havanna Brown | € 9.70 | 5 | |
| | | Green Umber | € 8.25 | 2 | |
| | | Dark Oxide Brown | € 8.25 | 7 | |
| | | Peach Pink | € 9.70 | 6 | |
| | | Light Rosé | € 9.70 | 5 | |
| | | Violet Red | € 9.70 | 1 | |
| | | Cherry Red | € 9.70 | 5 | |
| | | Carmine Red | € 12.55 | 3 | |
| | | Wine Red | € 12.55 | 6 | |
| | | Magenta | € 9.70 | 7 | |
| | | Violet | € 12.55 | 6 | |
| | | Lilac | € 8.25 | 1 | |
| | | Aubergine | € 9.70 | 2 | |
| | | Light Sky Blue | € 9.70 | 4 | |
| | | Primary Blue | € 8.25 | 5 | |
| | | Light Blue | € 9.70 | 6 | |
| | | Cerulean Blue | € 9.70 | 2 | |
| | | Cobalt Blue | € 9.70 | 4 | |
| | | Ultramarine Blue | € 9.70 | 4 | |
| | | Dark Blue | € 9.70 | 7 | |
| | | Pale Green | € 9.70 | 8 | |
| | | Olive Green Light | € 8.25 | 4 | |
| | | Yellowish Green | € 9.70 | 2 | |
| | | Permanent Green | € 9.70 | 5 | |
| | | Foliage Green | € 9.70 | 3 | |
| | | Dark Green | € 9.70 | 6 | |
| | | Turquoise Blue | € 8.25 | 5 | |
| | | Silver | € 21.95 | 1 | |
| | | Gold | € 21.95 | 2 | |
| | | Neutral Grey | € 9.70 | 6 | |
| | | Black | € 8.25 | 4 | |
| | | Fluorescent Yellow | € 21.95 | 4 | |
| | | Fluorescent Orange | € 21.95 | 5 | |
| | | Fluorescent green | € 21.95 | 3 | |
| | | Fluorescent Pink | € 21.95 | 2 | |
Show all colours
Hide colours
Free shipping above € 89,-

Returns within 30 days

Pay as you wish, in advance or afterwards