Posca PC-5M Marker Set of 8 pens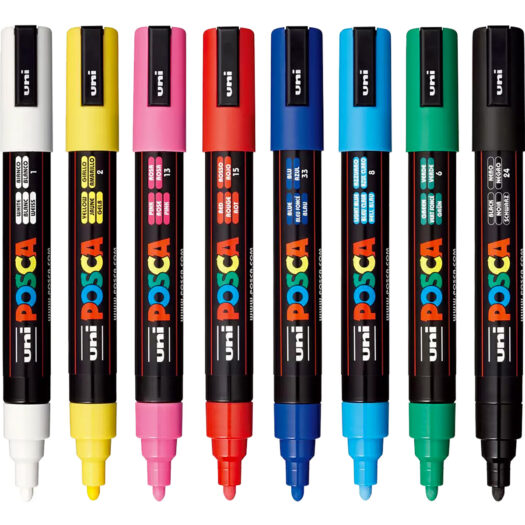 Posca PC-5M Marker Set of 8 pens
The Uni-Posca Acrylic Markers are a great product for artists and hobbyists. We carry all available colours and thicknesses in our extensive range.
Tips for using the Uni-Posca Markers. Shake your Uni-Posca Acrylic Marker well while the cap is on to allow the ball to circulate. Then press the tip several times on a sheet of paper so that it becomes saturated with paint. The function of the ball is to mix the ingredients during use, which gives the work a homogeneous texture. Uni Posca acrylic markers are opaque and dry quickly and are waterproof. The colours can be mixed while the paint is still wet and effortlessly painted over once it is dry. All Posca nibs can be washed off and some are reversible or replaceable. The Uni Posca
Acrylic markers are suitable for many different surfaces and have been tested on others:
– Textiles
– Wood, etc.
– Glass, etc.
– Plastic materials
– Mineral materials
– Ceramics
– Porcelain
– Metals
The set contains the colours: white, yellow, pink, red, blue, light blue, green, black.
Read more
Share your thoughts!
Let us know what you think...
View or write reviews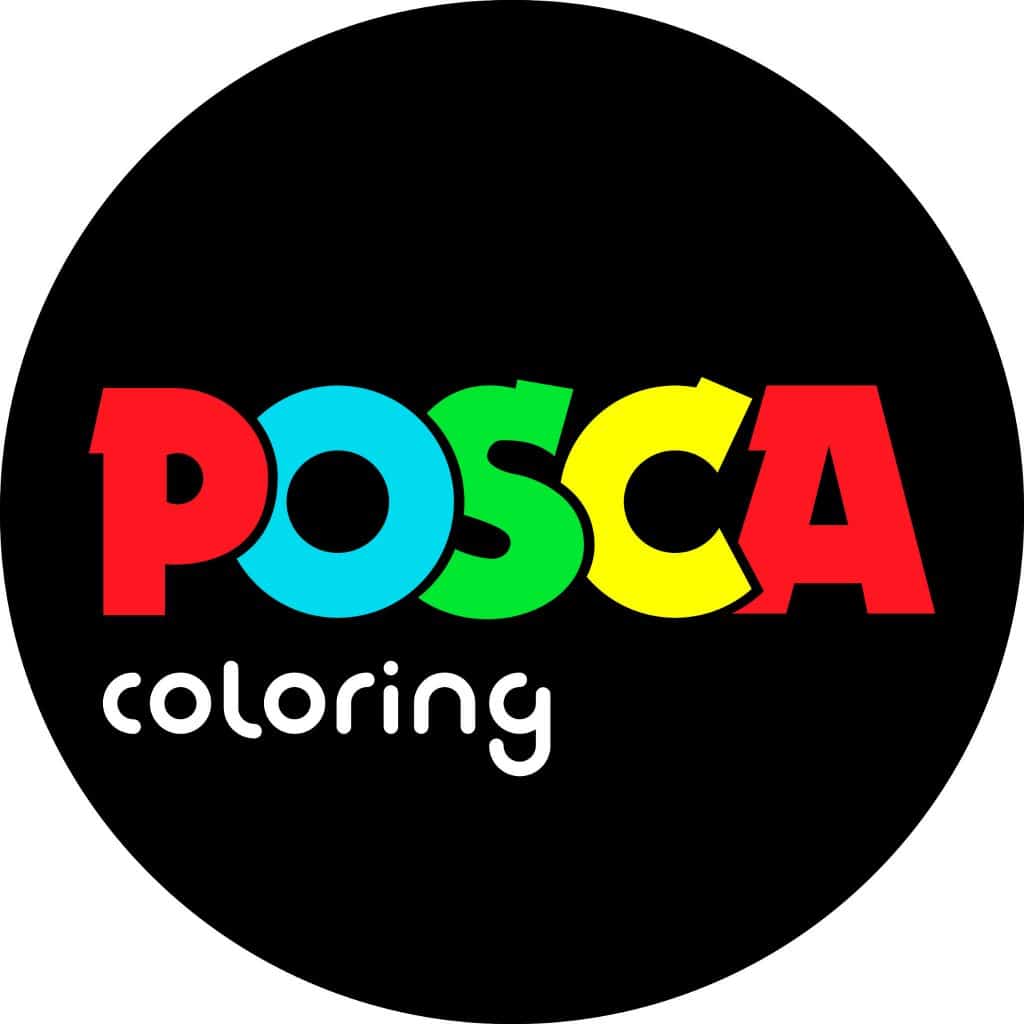 Out of stock