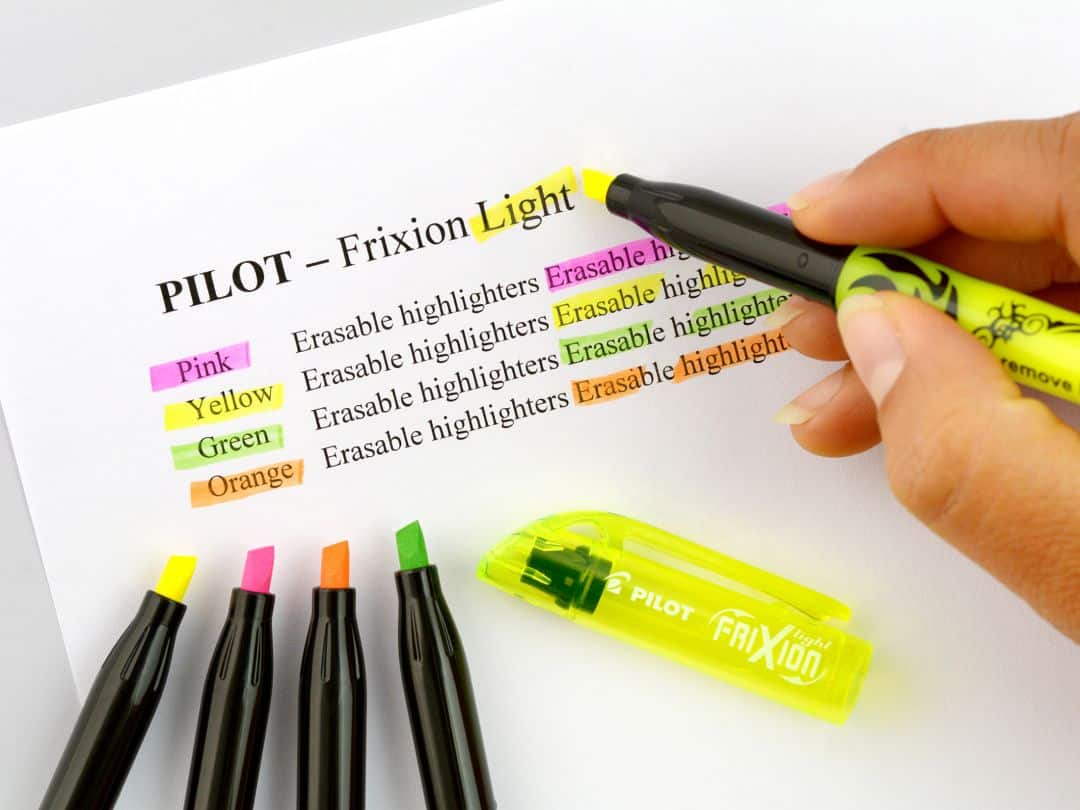 The Pilot FriXion pens are quite innovative as you can erase the ink with the back of the pen.
Since recently, there are also FriXion erasable highlighters available! This highlighter is available in several colours and is easy to use when studying or for colouring in your sketches. With these markers, you have complete freedom to mark important words in a text and erase them as often as you like.
You can easily erase with the rubber back of the highlighter and when the friction gets hot enough, the ink disappears. This is due to the thermosensitive ink that was specially developed in Japan.
The Frixion Light highlighter is ideal for use at school, universities, courses, for colouring in sketches, or at home during studies, in journals or for to-do lists.
The ink is colourless when exposed to a temperature of around 60°C and becomes visible again when exposed to a temperature of around -10°C.